New initiative to help demonstrate impact of Scottish housing sector
---

---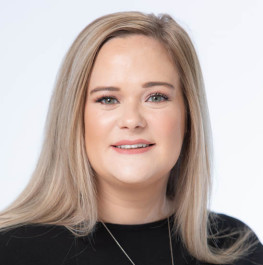 The Scottish Federation of Housing Associations (SFHA) has teamed up with HACT and the Lintel Trust to launch a new project to measure the impact of housing organisations as social businesses and as a sector.
The three organisations have worked together for 40 years to provide funding and support for the growth of the housing association sector and supporting housing-based work with disadvantaged people.
A new social insight project co-ordinator role will now be implemented by the organisations.
The post-holder, who is expected to begin work next month, will use and develop HACT Insight Tools in Scotland to support housing providers to identify outcomes, choose activities that will influence these outcomes, collect information, and measure change over time.
Providing consultancy and training for current users of the tools, the post-holder will support and advise housing providers on how to embed the approach.
Sara Jackson, SFHA's head of business services, said: "SFHA is delighted to be involved in such an exciting new initiative for the housing sector in Scotland.
"It will ensure that housing organisations understand what they are doing well, and what needs to be improved, so as to maximise their existing resources."
Ms Jackson added: "Every day, housing associations deliver on their social purpose, but it has never been more important to demonstrate their impact, particularly to help access the funding needed to enable them to do even more to support some of the most disadvantaged people in society."
Andrew van Doorn, HACT chief executive, said: "The role of providers of social housing in tackling both the housing crisis and the poverty crisis is more important than ever. Now, more than ever, they are playing a critical role as anchor institutions within communities.
"This partnership with SFHA and Lintel signals our determination to support the Scottish social housing sector to evidence and validate the impact they make within their communities.
"Simultaneously, our Insight tools will provide housing associations with the data not only to measure their social value impact, but also to plan future community investment initiatives that are effective and cost-efficient."
Kate Christie, Lintel Trust's senior business development officer, added: "Scottish housing associations have been doing exceptional work in their communities for a long time. This partnership brings three organisations together to find a simple, affordable solution for housing associations to evidence the additional value they bring to Scotland's communities.
"Not only will this assist in accessing external funding but will help shape future strategic planning and decision making to ensure the most effective use of limited resources. It's an exciting opportunity for collaborative work and we are delighted to be involved."