Osprey Housing highlights strategic aims in new video
---

---
Osprey Housing is marking a highly successful restructure earlier this year with a new video that showcases the group's strategy and stakeholder commitments.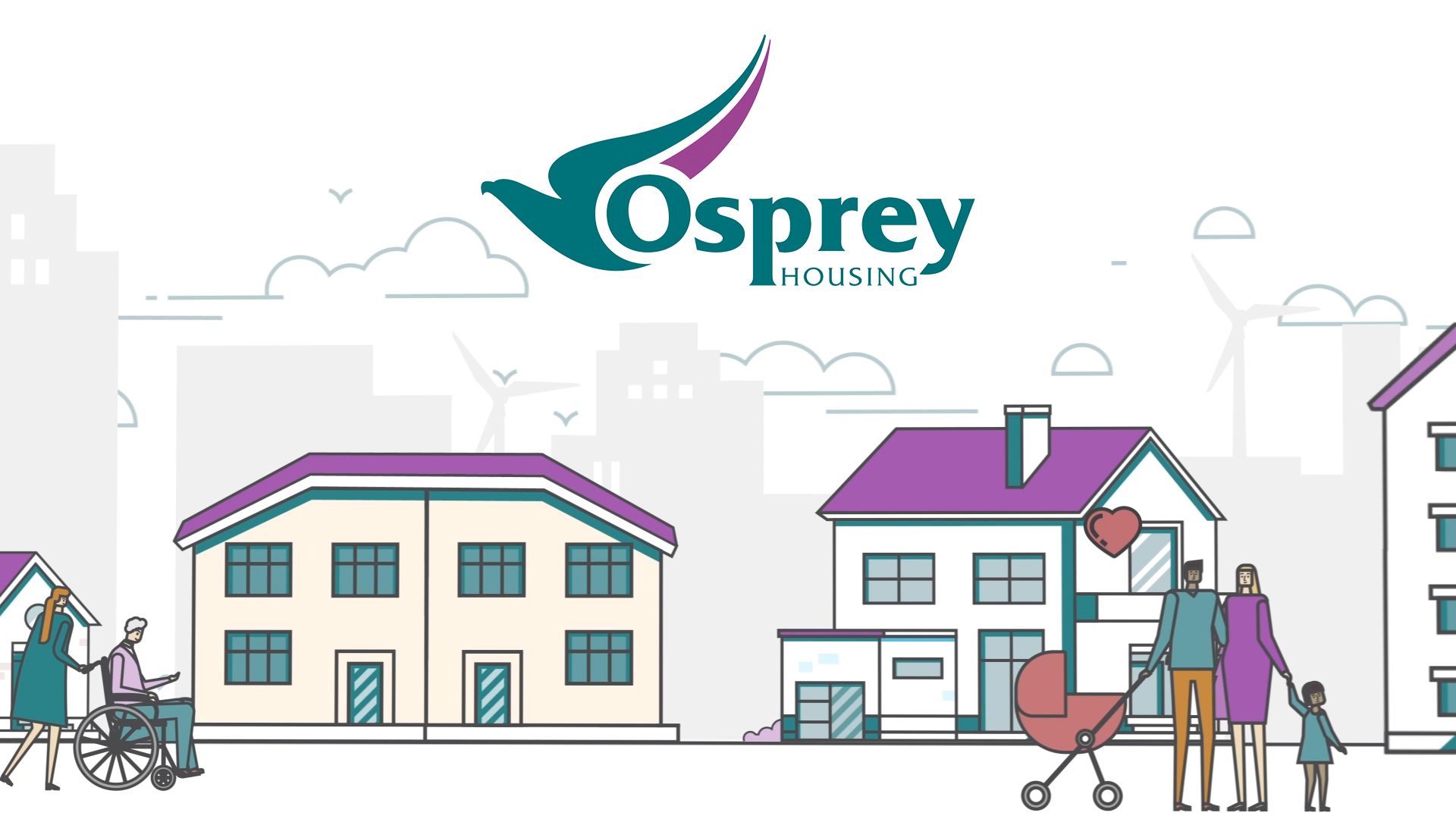 The short animated production highlights the four strategic aims which drive Osprey's business and operations.
They are to:
Provide more and better homes
Be a stronger organisation
Make the customer the focus of everything we do
Be a great place to work.
Osprey Housing and Osprey Housing Moray became a single entity on April 1 in a move designed to deliver a range of streamlined benefits for tenants and their families across Aberdeenshire, Aberdeen City, and Moray.
Glen Adcook, Osprey Group CEO, said: "We wanted to produce a concise but meaningful representation of what Osprey stands for and what we are trying to achieve. We are about supporting our tenants, customers, and their families and offering life-changing opportunities by providing homes to those who really need them."
The video was made for Osprey by a specialist animation studio, and Mr Adcook said it would be used in a wide mix of ways.
He added: "It will help residents in the communities in which Osprey operates understand what we do. It can also provide a concise narrative to our partners and stakeholders, and we can even use it for staff recruitment purposes.
"Tenants representatives, who we work closely with, members of our board — and of course our staff — all contributed to creating a short message with a modern yet engaging feel to convey our ethos."
The video refers to Osprey's commitment to investing both in the group's staff and in new technologies to make life as simple as possible for everyone, while still maintaining a firm focus on the personal touch.
You can watch Osprey's new video below:
Mr Adcook added: "By becoming a single entity, Osprey has built on already solid foundations and this short video reflects both our current ethos and our commitment to the future."