New welfare guide from Highland Council published
---

---
A new welfare guide has been published on the Highland Council's website to highlight to people across the Highlands the range of financial support and guidance which is available to them.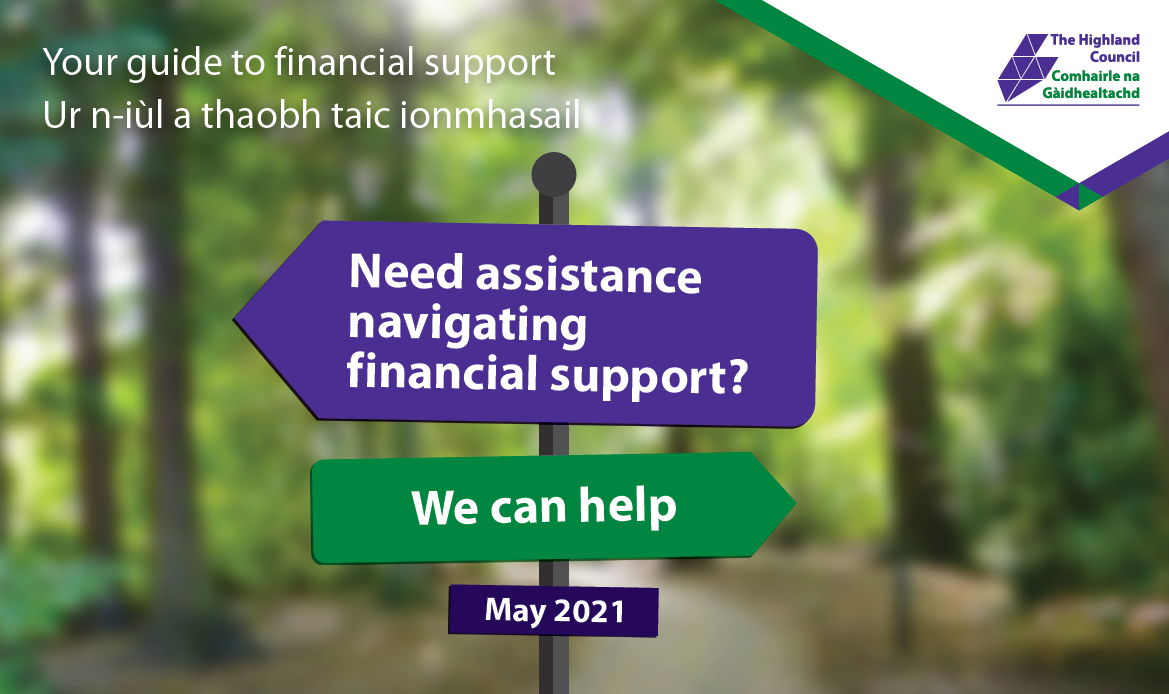 The guide brings together a wide range of relevant financial advice with the aim of assisting those who are struggling to make ends meet.
Topics covered include: how Pension Credit can provide top-up payments and maximise income for pensioners; additional entitlements which are available to those in receipt of Pension Credit; information on Best Start Grants and Best Start Foods; financial support for individuals who are required to self-isolate following a positive result for COVID (or because they have been identified as a close contact of someone who has tested positive); and grants which are available to young carers.
Councillor Alasdair Christie, depute leader of the Highland Council and chair of the recovery, improvement and transformation board, said: "I understand that the vast range of financial support which is currently available can be overwhelming for some people, so I'm delighted to see this welfare guide published which I hope will assist Highland residents navigate and identify grants and entitlements that they may be eligible for.
"I would encourage individuals to also keep their friends, relatives and even neighbours in mind while reading this guide to ensure that anyone who is eligible can apply and receive the financial support they're entitled to."
The council will be working with all partners to make sure the guide is widely accessible and is also contacting community councils and the third sector to help spread the word.