Nicola Thom: The positives of hosting a virtual SGM and AGM
---

---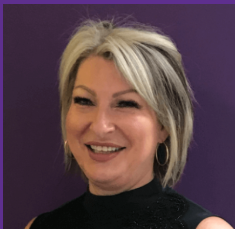 Interim director Nicola Thom shares Hunters Hall Housing Co-operative's experience of hosting its AGM, as well as an additional SGM, via Zoom.
Like most RSLs, Hunters Hall Housing Co-op (HHHP) considered the challenge of hosting its AGM remotely in this bizarre new world that we find ourselves in. Added to that was the desire to adopt the SFHA New Model Rules 2020, and the requirement to host an SGM simultaneously.
Could we really do all this by Zoom? Would we be quorate? How would we present our accounts, our annual report? Would we be able to accurately record votes and minutes? The answer to all was a resounding YES.
On September 3, HHHC successfully held the SGM to adopt the new model rules, and subsequently the AGM to approve the audited accounts, nominate the new management committee and appoint the external auditor.
We encouraged the use of proxy voting prior to the SGM and asked our tenants to host attendance via Zoom with those who were in their family 'bubble' and may not be as comfortable connecting in this way. This approach ensured that we were comfortably quorate on the night with one of the most well attended AGMs over recent years.
We had plenty of communication within our community leading up to both General Meetings and were confident that we would be quorate, however, there is always the risk that those you are expecting are unable to join on the night. Added to that was the fear that the technology might let us down, connections might not be strong, or audio and video would not work.
However, none of our fears were realised, and we managed to host a seamless SGM followed by an even larger AGM with all appropriate voting and approvals cast and recorded appropriately. As a team, we all had tasks – controlling entry to the meeting, validating identity of attendees and the casting of votes, as well as the norms of recording minutes and hosting the event.
Ironically, they were both the most enjoyable General Meetings I've attended – plenty of fun and humour amidst the serious business, interspersed by the all too familiar cry of "you're on mute!"