Nominations sought as Cunninghame Housing Association looks to recognise key worker heroes
---

---
Cunninghame Housing Association has teamed up with Ayrshire Weekly Press to recognise the region's key workers who have gone above and beyond the call of duty throughout the coronavirus pandemic.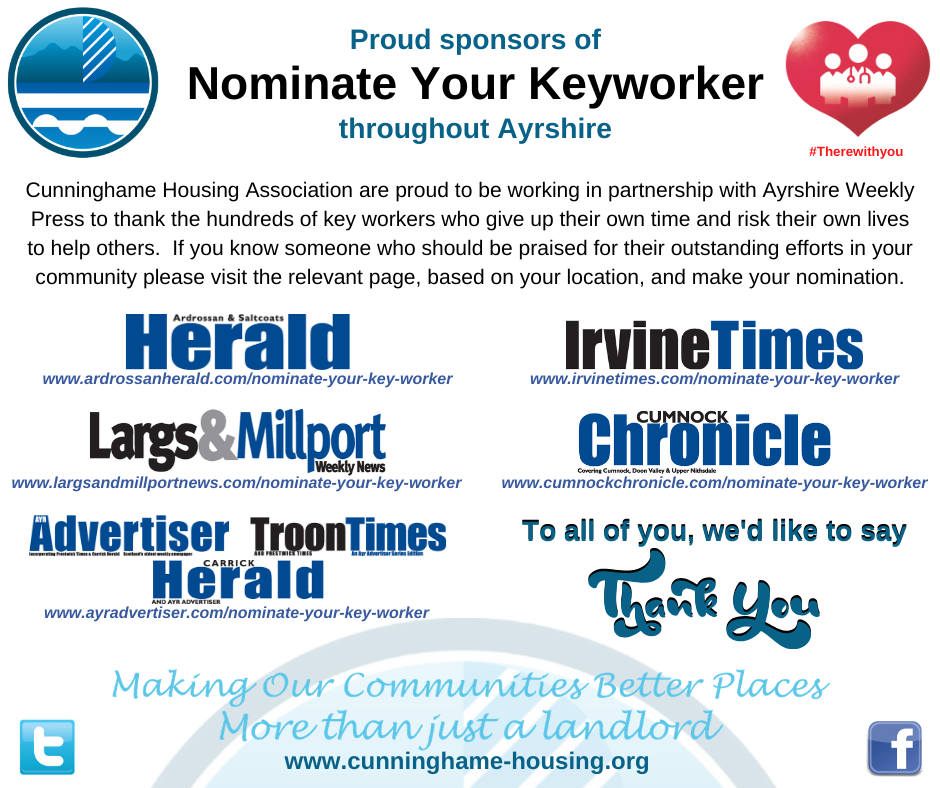 Key workers come from all walks of life and do a huge variety of essential jobs that keep communities moving during this most difficult and challenging time.
Over the coming weeks, the organisations will be shining a spotlight on the best and brightest from throughout North, South and East Ayrshire.
The Association said it wanted to get involved because it knows the value of key workers and hopes to ensure the people are widely known and their individual work is appreciated.
Frank Sweeney, chief executive of Cunninghame Housing Association, said: "Key workers have been absolutely critical throughout the coronavirus pandemic and we have been working hard to ensure that they are given the recognition they deserve.
"We teamed up with the Ardrossan and Saltcoats Herald to deliver copies of the paper to those most in need, in care homes and those in receipt of food parcels.
"We are delighted to support this campaign and we would encourage readers to get in touch with the names and details of the people they want to see highlighted."
To nominate a key worker from the region, visit www.irvinetimes.com/nominate-your-key-worker and describe why they deserve to be recognised.
Read all of our articles relating to COVID-19 here.