North Lanarkshire Council delivers new homes at Keepmoat development
---

---
Successful partnership working between UK homebuilder Keepmoat Homes and North Lanarkshire Council is delivering affordable homes for rent to almost a dozen families in the Clyde Valley.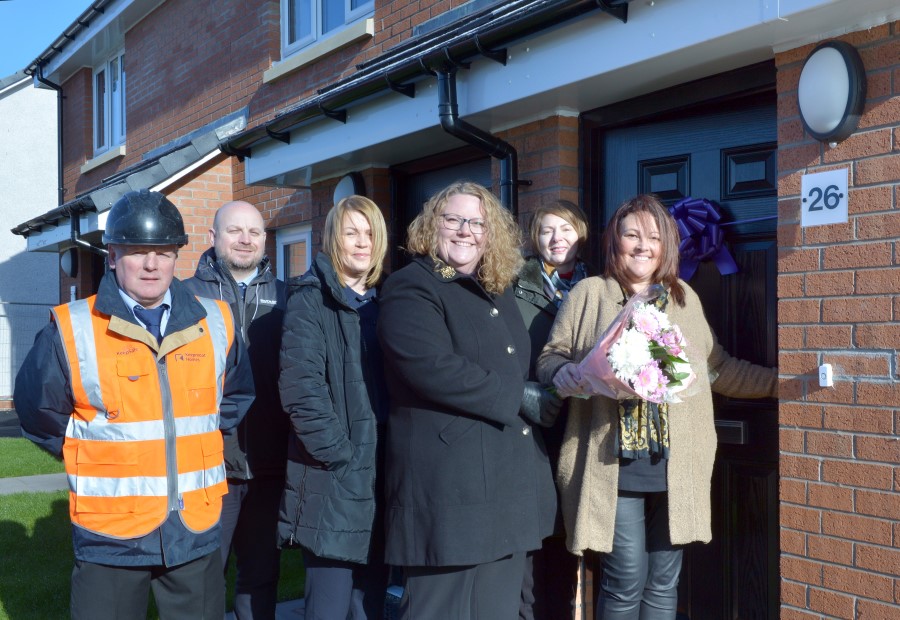 The move comes as part of the council's commitment to deliver 5,000 new homes across North Lanarkshire. Keepmoat Homes' development at The Castings supports this pledge by providing 11 new homes for rent as part a holistic design.
The two and three-bedroom properties have been allocated to local residents through the social housing register which is administered by the council.
This project was supported by Scottish Government grant funding of £649,000.
Beth McNeil, regional managing director of Keepmoat Homes in Scotland, said: "Partnership working is at the heart of what we do here at Keepmoat. Being able to build homes which cater for the whole community, whether that's families who want to own their own home, or families who require socially rented housing, means we are really helping improve the lives of the communities we build within."
Councillor Heather Brannan-McVey, convener of housing and regeneration, added: "Working with housing developers and buying new 'off the shelf' properties is just one of the ways we provide modern, affordable homes for our tenants. Working in partnership with Keepmoat Homes has seen 11 new build homes built and now available for rent in Wishaw.
"This approach is in addition to our traditional design and build method and supplements our ambitious plans to build over 5,000 new homes. This project is an excellent example of how we're successfully working with developers to deliver high-quality homes to benefit our communities and local economy."