North Lanarkshire Council outlines housing investment progress
---

---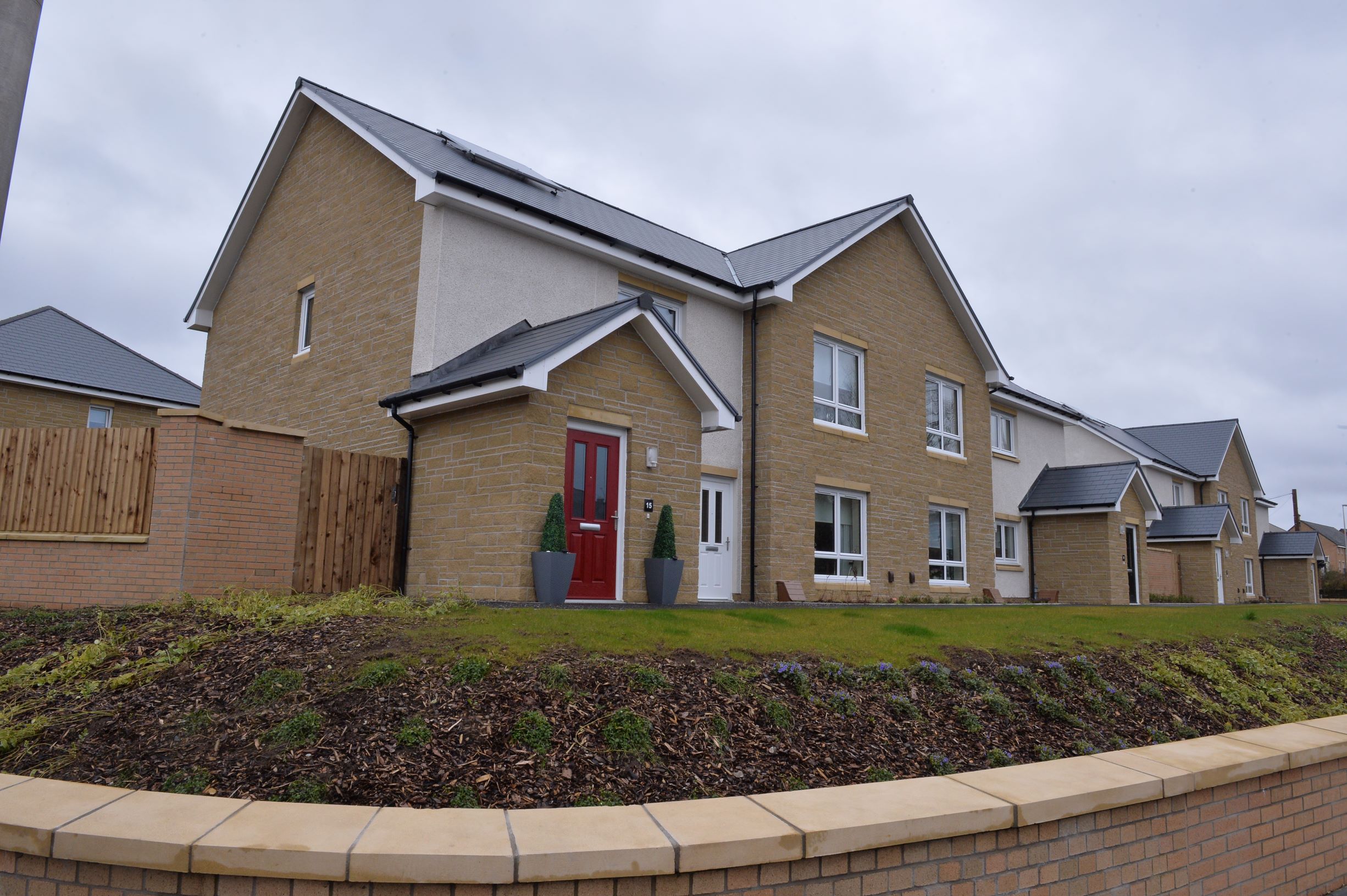 Progress on North Lanarkshire Council's ambitious plans to deliver 5,000 new council homes were outlined at its Housing and Regeneration Committee, together with details of how this investment supports the local economy, regenerates communities and transforms town centres.
With the construction industry now back on site following the COVID lockdown, the council reported on its new house building progress and the sites it is developing. Committee approved additional sites to be included in the council's plans, including further town centre developments and agreed to extend our Development Pathfinder Scheme pilot.
Details of its Open Market Purchase Scheme were also outlined together with its success in bringing more homes back into council stock.
North Lanarkshire Council has completed 772 new build homes for its tenants, with a further 162 currently on site. Sites identified across North Lanarkshire are at various stages of progression for a further 1,271 homes - including a number of town centre sites and sites as part of tower re-provisioning programme.
The council's new homes provide much needed accommodation for people affected by disability and boast high energy efficiency specification and provision of prewired connections for broadband.
Its new supply programme also contributes to the regeneration of North Lanarkshire's town centres which is one of the main priorities within the council's Economic Regeneration Delivery Plan, and part of the council's vision to make North Lanarkshire the place to live, learn, work, invest and visit.
The council has said that continuing to identify sites is crucial to ensuring its phased plans to demolish existing tower blocks and build new accessible homes that meet the needs and aspirations of our tenants are met.
Additional sites, subject to the conclusion of detailed ground investigations, full title checks and appropriate statutory consents, were approved. The sites agreed are: the former BRE site, Ravenscraig – approximately 24 units; Windmillhill Street, Motherwell – approximately 4 units – conversion/refurbishment (town centre project) and the former Motherwell Town Hall, Motherwell – approximately 20 units – conversion/refurbishment (town centre project).
Through the council's Open Market Purchase Scheme (OMPS), it's estimated it will have bought back around 400 council homes by end of 2020/21 since 2018/19. The OMPS has proved very popular and, year on year, the council is meeting and exceeding its targets bringing more empty properties back into use as council housing.
The council has said that this scheme represents good value for money, allows common works to be progressed in flats and sees derelict and empty properties repaired and used to house its tenants.
There have been 78 homes purchased from private developers in the north as part of their Affordable Housing Policy planning obligation, with a further 37 in the pipeline. In addition, 39 homes have been purchased from developers in Ravenscraig.
Committee approved the extension of the Development Pathfinder scheme to cover the whole of North Lanarkshire. A significant number of enquiries from developers have been received, initially for the four towns included in the pilot project, however, the pilot has shown there is strong demand across the entire council area.