North Lanarkshire Council signs new Scottish Housing Regulator Assurance Statement
---

---
North Lanarkshire Council has signed a new Scottish Housing Regulator Assurance Statement which ensures that people living in council homes will have improved access to housing performance information.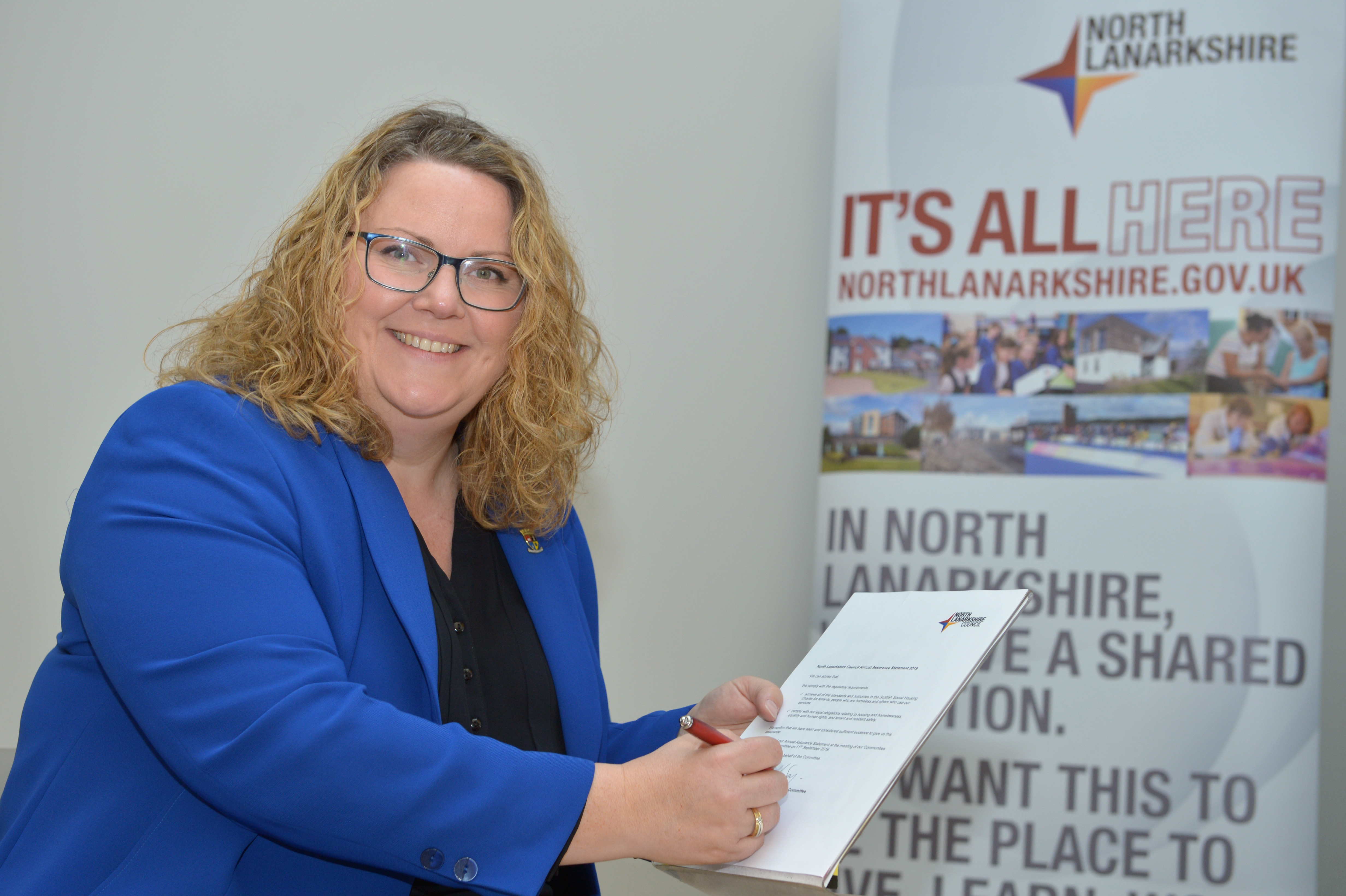 The new Assurance Statement aims to ensure landlords are responsible for delivering positive outcomes and services for tenants and service users in areas including homelessness, complaint management and tenant and resident safety.
The regulator advises that landlords need to be "self-aware, open and honest about their performance, and identify and drive improvement".
Stephen Llewellyn, head of housing solutions with North Lanarkshire Council, said: "The signing of this statement is a big step forward for community groups, housing federations and tenants who want to ensure they are receiving all the services we, as a council, are pledging to deliver."
He added: "North Lanarkshire Council is the largest local authority landlord in Scotland and we absolutely recognise the importance of complying with all the necessary regulations and standards that our tenants rightly expect to receive from their landlord.
"The performance of our housing service continues to improve year on year, and our priority is always to ensure the best possible outcomes for people living in our properties. We want to make sure local people enjoy the homes they stay in and make North Lanarkshire the place to live."
Heather McVey, convener of housing and communities, said: "This is a big commitment from the council and one we intend to fulfil at all levels. We have in place robust reporting and management procedures to support our 36,500 tenants and were delighted to back this initiative by the Scottish Housing Regulator."
Ms McVey added: "Enhancement of council housing in North Lanarkshire is taking place at unprecedented levels as we progress our ambitious regeneration proposals. These include delivering 5,000 new homes by 2035, our open market purchase and buy-back schemes, our tower reprovisioning programme and of course significant investment in our current housing stock for the benefit of our existing tenants."