Hillcrest plans to build 130 new Dundee homes approved by councillors
---

---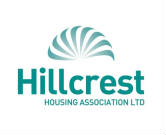 Hillcrest Housing Association has received a go-ahead from Dundee councillors for a new 130-home development at Ellengowan Drive.
The social housing landlord plans to demolish the existing 128 cottage flats on the site to make way for 39 houses and 91 flats.
However, the proposal requires further approval from the Scottish Government due to objections from the Health and Safety Executive (HSE) over its proximity to industrial sites at the Dundee docks.
A spokesperson for the HSE said: "HSE has advised against the granting of planning permission for this development because it proposes to site a large number of dwellings within the inner zone of the Nynas site."
A final decision will be made by March 2019.