Refugees for Justice organisation launches in Glasgow
---

---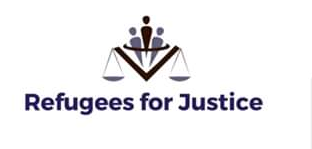 Refugees for Justice, a new campaign organised by refugees and asylum seekers, has launched in Glasgow.
The group has been launched in response to the Glasgow Park Inn Hotel incident where six people were stabbed and the attacker, Badreddin Abadlla Adam, was shot dead by police on Friday.
Asylum seekers had been moved to the hotel in response to the coronavirus pandemic, but charities have raised concerns about the quality of the food and accommodation.
The launch of the organisation was announced on Facebook yesterday in "response to the deep wounds our city has suffered as a direct result of the inhumane treatment of people who seek asylum in the UK".
Refugees for Justice is calling for a full independent investigation into the treatment of refugees in Glasgow.
The organisation said: "We call for a full and independent investigation at every level of accountability to ensure that lessons are learned, this never happens again, the failures of the system are exposed and addressed and justice done."
It added that it is an "independent group of refugees and asylum seekers, demanding justice for our friends and fellow Glaswegians".
Refugees for Justice's manifesto can be found here.