Regulator stresses importance of accurate and reliable information
---

---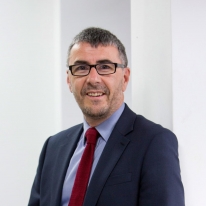 The Scottish Housing Regulator has underlined the importance of RSL boards ensuring that the information they use to make decisions and oversee performance is accurate before they submit it to the Regulator.
Michael Cameron, the Regulator's chief executive, was speaking to chairs of RSLs at SHARE's Chairs' Retreat in Seamill. He highlighted the critical role of good quality information and data in effective self-assurance and good governance.
Speaking to chairs of RSLs, Mr Cameron said: "In getting the assurance you need to make the Annual Assurance Statement for your landlord, you will use a range of data and information about your performance, about the condition of your houses, and about your management of the organisation's finances.
"You must have confidence in the information and data that your organisation gives to you, that it is accurate and reliable, before you use it to make decisions and before you submit it to the Regulator. And no more so than for information and data on your landlord's performance in ensuring the safety of your tenants' homes."
Mr Cameron made his remarks as RSLs across Scotland will be preparing to submit to the Regulator their Annual Return on the Charter, and as they start to prepare their first Annual Assurance Statement.