Rodney Whyte: Scotland needs to build homes and communities for its ageing population
---

---
The Scottish Government needs to encourage investment in Later Living and, in turn, provide a boost for the construction industry, says residential property specialist Rodney Whyte.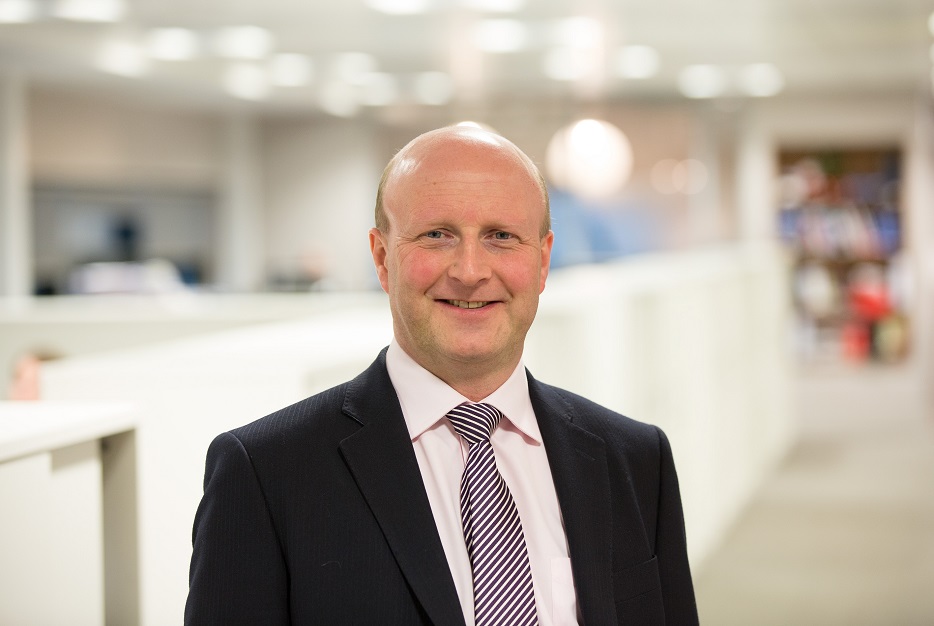 A significant realignment in practically every part of our society is inevitable as we get to grips with life as we know it following the COVID-19 pandemic.
The way we socialise, interact with friends, do our shopping, and how we work and indeed where we work, are the most obvious areas where change is already happening.
As a residential property sector specialist, another area which I think deserves re-evaluation is how we plan for the future in building homes and communities which will meet the specific needs for Scotland's ageing population.
The number of people aged 75 and over is set to increase by 85% by 2039, meaning that Scotland will be home to more than 800,000 people over the age of 75. This has implications for how we provide healthcare, housing and support services, and we must ensure the right support is available for older and disabled people, so that they can live safely and independently in their own homes, for as long as possible. There are undoubted benefits both for the individual and the state in meeting this goal.
This new model of housing provision is well-established in countries such as Australia and USA and is gaining traction in England where Later Living Communities, as they are known, are being supported by blue-chip investors who have committed billions of pounds to a number of high quality residential developments.
Typically, these communities will attract older homeowners who want to downsize from larger family homes but who value independent living. Depending on the development, a range of ancillary services such as on-site GP surgeries, gyms, swimming pools, consultant rooms, restaurants, retail units and traditional care home facilities offer varying levels of care support.
During the COVID-19 lockdown, the experience of Later Living Communities has been overwhelmingly positive. The benefits of community living has had a positive effect on residents' wellbeing, while bolt-on services such as care assistance has proven to represent a valued element of the housing delivery framework.
Fully planned and designed Later Living Communities could become part of the housing solution in Scotland and indeed part of housing policy, helping to deliver often substantially under-occupied housing back into the market place, and so increasing the overall supply of housing across the country.
Delving further, by maximising the length of independent living years in self-contained, bespoke designed communities, which offer flexibility of care for an increasing elderly population, there could be a reduction in terms of the state burden to provide social care and health care.
This could be replicated in Scotland as a real alternative to the current stark choices of private housing versus care home provision that our older generation often face, but for that to happen it needs Holyrood politicians to take action to address an anomaly in our distinct legal system.
Whereas in England, developers of later life residential units and care facilities would typically enter in to long leases with individual owners/residents, in Scotland developers are prohibited from entering in to long-lease agreements.
This long-lease arrangement supports the significant up-front investment in the community and related communal facilities, and provides a legal structure to secure an investment return for the developer over many years, and a marketable asset to secure further investment.
There is a potential work-around involving the use of standard securities, but under current Scots law there is a provision in certain circumstances for an automatic right of discharge after 20 years of the standard security (the right of redemption). This could disrupt the certainty of a long-term return, and therefore dilutes the attractiveness of such schemes for potential investors.
There is precedent in that there have been various ministerial exemptions already given to remove the right to redeem Standard Securities under the 20 year rule in relation to, for example, the New Supply Shared Equity Scheme that is part of the low cost initiative for first time buyers.
I would suggest the property sector should further impress upon Scottish ministers the case for extending the exemption to a defined ownership-based Later Living product, which will create a platform with investment value for developers and investors and the legal basis for a product that is clearly proving attractive elsewhere.
In addition to the benefits already outlined, acting now would give developers a new active market to target at a time of likely depressed activity and distressed land values, and a reasonable prospect of creating a product capable of investment within three to five years.
Rodney Whyte is partner and residential property specialist at Pinsent Masons