RSHA provides affordable housing boost for tenants in rural town
---

---
The latest new homes in a significant development programme by Rural Stirling Housing Association (RSHA) have been handed over to tenants.
Local MSP Bruce Crawford officiated at a ceremony celebrating the opening of the 23 new-build flats - the first new social housing for rent to be constructed by the Association in Callander for over ten years.
The £2.7 million Station Road development, on the site of the former post office and telephone exchange, comprises 23 one and two bed flats for affordable rent and brings the total number of homes owned by the Association in the town to 155.
Declaring the development open, Mr Crawford said: "These are spectacular looking properties, and I'm delighted to officially open them. I'm particularly impressed with the Scandinavian-looking front, which is a beautiful addition to the town. In total, I have officially opened 35 new Rural Stirling Housing Association homes in my constituency in the last week alone. This is a remarkable achievement in terms of the local area's affordable housing offering."
Association chairperson Margaret Vass welcomed the opening and said: "Our Board takes great pride in being able to provide much needed affordable homes within the local communities that we operate in and I'm delighted we have been able to provide another 23 homes for rent in Callander. It's very important to us and communities that local people can access homes in their own area as this helps to prevent homelessness in the long term. Hidden homelessness is a particular problem in rural areas and these new homes will help alleviate this."
New tenant Carol Cowan explained what securing one of the new flats means to her.
She said: "My previous home was tied to my employment and it was in a remote location. Being allocated this home gives me security for the future and I'm enjoying living in a larger community along with the facilities and amenities that brings."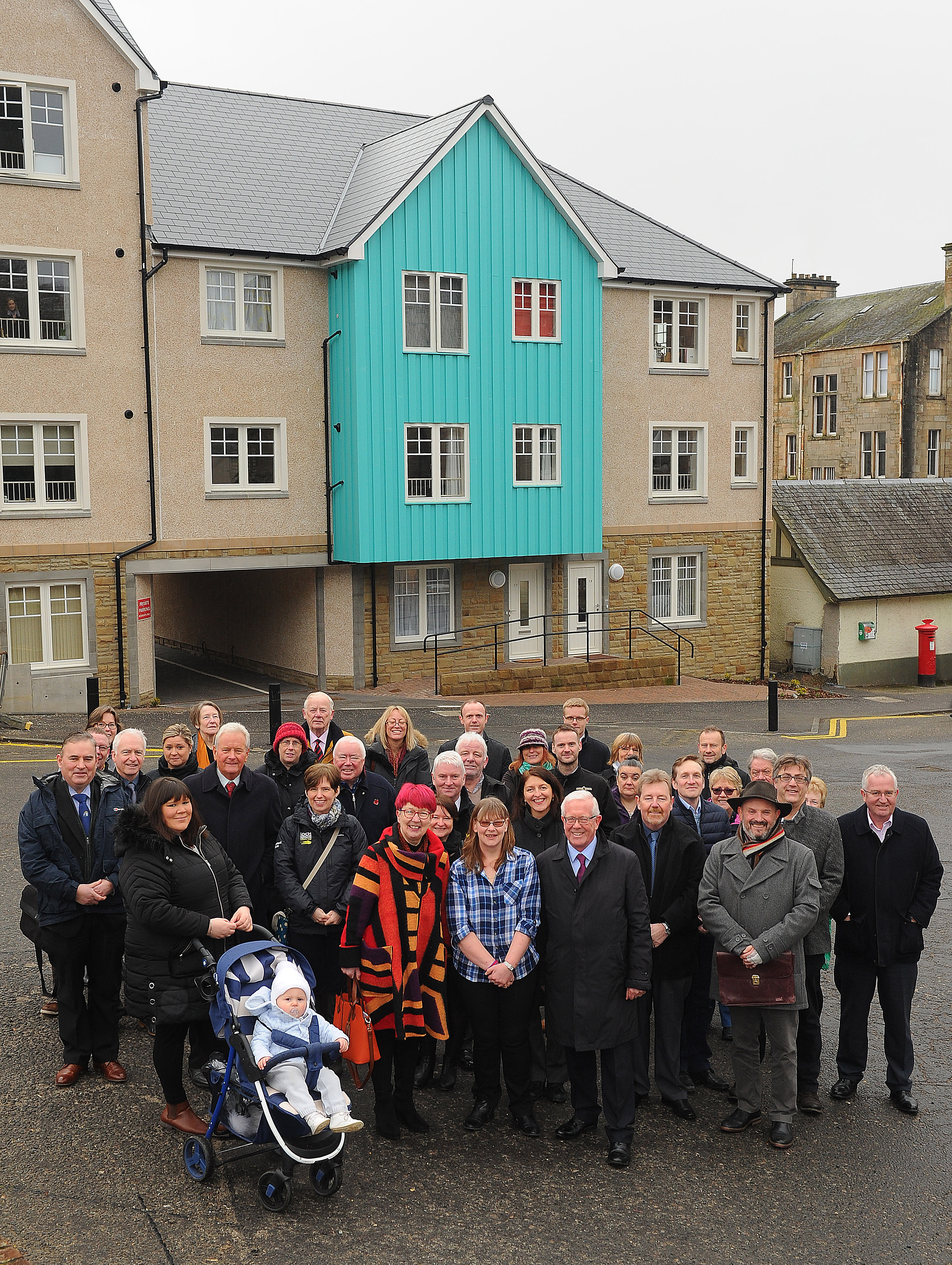 Association chief executive Donna Birrell said more homes for the Trossachs town are potentially in the pipeline.
She added: "We plan to submit a planning application for our Claish Farm development this month, and if it is successful will take the number of our homes for rent in Callander to over 200. As the largest town in our operating area we understand the housing pressures that exist here and we know how important it is for local people to be housed in the place where they live, with the social connections and support that gives them."
The £2.75m development, completed by Marshall Construction, was funded with a £1,781,918 Scottish Government Housing Grant and £976,113 from the Housing Association's private finance.
Gareth Bland, development & bid manager at Marshall Construction, said: "We're delighted with this completed project which not only demonstrates our capabilities in new build projects but ensures there are wider benefits for residents within the communities that we work. We have been delivering developments like this for several years and are well-versed in the need to offer value for money without compromising on quality.
"We are currently working on several other affordable housing projects in Scotland and we aim to develop our portfolio for delivering high quality affordable homes in partnership with housing associations."