Sally Thomas: Together, as a sector, we will get through these challenging times
---

---
SFHA chief executive Sally Thomas has written the following message outlining the organisation's latest coronavirus response plan.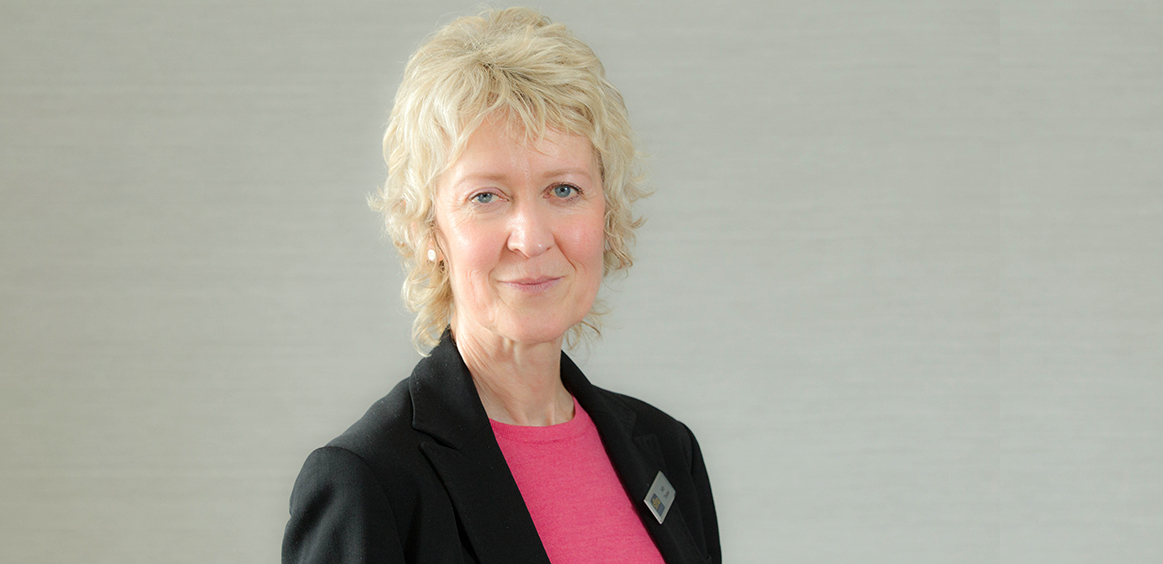 Since last week, developments regarding the coronavirus outbreak have escalated significantly. There is no question that these are challenging and unprecedented times, but SFHA will support you, our members, through them, and, in turn, your tenants
Staff, working in housing associations and co-operatives across Scotland, are working round the clock, determined to provide essential, and often lifesaving services, to their tenants – and we will do everything in our power to help you continue to do this.
We are having daily discussions with politicians and leaders at the highest levels in government on the major issues of eviction, rent, and protecting our social housing businesses as well as with UK finance, the Scottish Housing Regulator (as well as other regulators) and, of course, our members, so we can provide you with the best support and guidance.
(This week), the Scottish Housing Regulator issued information on immediate changes to its regulatory approach in response to coronavirus. The Scottish Government announced funding of £350 million to support welfare and wellbeing. This funding includes £50 million in Barnett consequentials from the UK Government's hardship fund, and this is being passed directly to local authorities to support their own local resilience, support and hardship plans. Forty-five million pounds will be added to the existing Scottish Welfare Fund which makes Community Grants and Crisis Grants available to those in immediate need. We are speaking to the Scottish Government to find out the detail regarding these announcements, so we know what they mean for your organisation and your tenants.
We know that housing associations and co-operatives already work hard to support their tenants with financial inclusion, welfare rights, and tenancy sustainment services. However, it is especially vital just now that those who are most in need are supported financially by government, and we have some key asks that we'd like to see delivered.
While the UK Government has announced new measures for those already claiming benefits, and new claimants, we would like to see these go further. Now, more than ever, it is vital the UK Government scraps the five-week wait for Universal Credit. We're also calling for Universal Credit payments to be backdated to the point of the claim and for consent to be relaxed to allow welfare advisers to process claims.
We are also calling for a hardship fund for housing associations and co-operatives, similar to the one announced yesterday by the Scottish Government for local authorities. This would allow social landlords to support any tenants who are affected financially as a consequence of the coronavirus.
The sector has responded well to the coronavirus outbreak, but, understandably, despite reviewing and adapting your business continuity plans, you have questions that you'd like – and need – answered. We are working with the Scottish Government and SHR to provide answers to your questions.
SFHA is currently working on practical guidance and support for our members in order to help you with the key issues you are facing regarding service delivery, health and safety, welfare, care and support, governance and other areas. Briefing notes will be available within the next few days. We are also exploring options to support our members with the pooling of resources through reciprocal arrangements.
Members can send concerns and queries to Lorna Wilson, Head (Interim) of Membership, Policy and Innovation, lwilson@sfha.co.uk and Sara Jackson, Head of Business Services, sjackson@sfha.co.uk
We have created a private forum on Microsoft Teams for SFHA members to discuss the situation, ask questions, and share advice and information. If you would like to join, please email SFHA Digital Lead Gary Dickson gdickson@sfha.co.uk
Information is also collated and regularly updated on our dedicated Covid-19 page.
We are also looking at the best way of using our newsletter, so we can provide you with information as, and when, it emerges. More information will follow in the next edition of Housing Scotland Today.
This is not business as usual for any of us, but we will do everything we can to support you and your tenants.
Read all of our articles relating to COVID-19 here.