Sanctuary funding to help train new Aberdeen support workers
---

---
Sanctuary Group has provided an Aberdeen charity with a £5,000 grant from to support local families and children.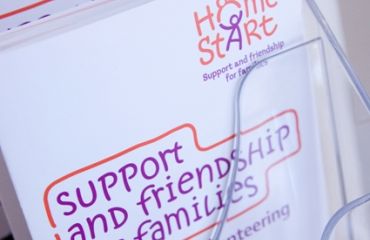 Home-Start Aberdeen will use the money from Sanctuary's Community Investment Fund to train five new volunteers to provide both emotional and practical help for those in need.
The volunteers will be able to encourage good parenting practice, offer advice on managing the home and provide a listening ear and reassurance for those facing challenges.
Eleanor McEwan, general manager of Home-Start Aberdeen, told the Press & Journal: "Every day we are providing life-changing support to families across the city who can be facing a number of challenges.
"This funding from Sanctuary will help us reach more families who are needing our support.
"Our trained volunteers help families with young children when they need us most."
Jane Windle-Hartshorn, head of community investment at Sanctuary, added: "We recognise that at times family life can be difficult for a lot of people who are often juggling with work, money and other issues.
"This funding will help provide families with the support they need and we look forward to seeing the impact it will make across the city."