Scientific Advisory Panel member endorses tenant hygiene campaign
---

---
The campaign from Living Rent for registered social landlords (RSLs) to be legally mandated to maintain communal hygiene during the coronavirus crisis has gained a high-level signatory ahead of their demands being submitted to the Scottish Government this week.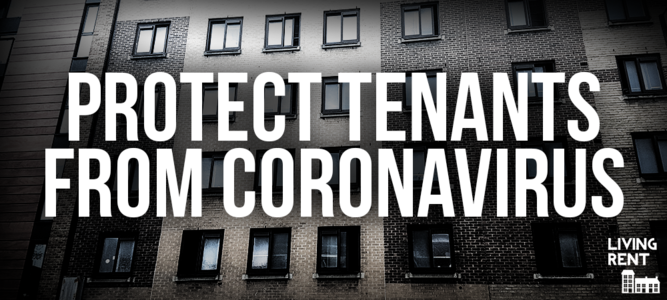 The Hygiene Kills The Virus campaign brings together tenants from Glasgow, Edinburgh, Paisley and Aberdeen in response to RSLs withdrawing or reducing block cleaning since the beginning of the COVID-19 pandemic.
According to the tenants' union, Cube Housing and Maryhill Housing Association have responded positively to pressure from its local branches and have made commitments to extra cleaning, or to reinstate cleaning respectively.
The campaign is now making the following demands for legislation on housing minister Kevin Stewart MSP:
Deep cleaning of communal areas and lifts, every two hours
Provision of sanitiser in communal areas
Full and proper PPE and protection for cleaning workers
COVID-19 information campaign in our communities
No extra cost to tenants, no retrospective justification of rent rises.
A letter which will be sent to the minister has also been signed by Professor Stephen Reicher, a member of the Scottish Government's Scientific Advisory Panel.
Mr Reicher said: "Thanks for alerting me to this. Very important. We will only get through this pandemic together. And we can't be together if some are living in comfort and others are (literally) living in dirt."
Read all of our articles relating to COVID-19 here.