Scotland Excel's housing association event now available to view
---
Scotland Excel partnered with the Scottish Federation of Housing Associations (SFHA) and the Construction Scotland Innovation Centre (CSIC) in February to look at the future of social housing, hosting a free webinar created specifically for housing associations.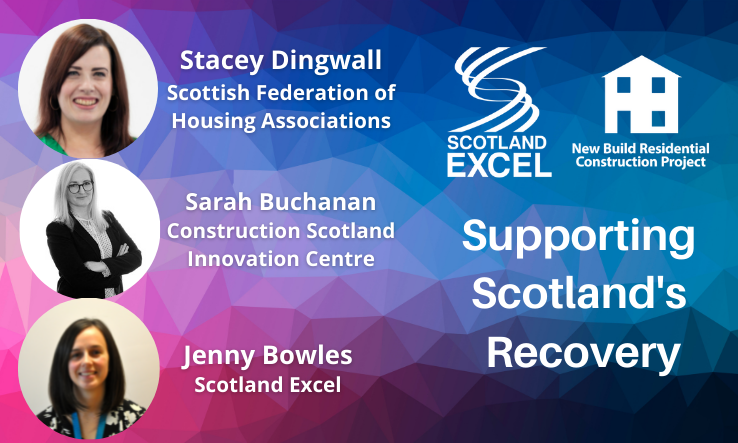 Speakers included Stacey Dingwall, senior policy manager from SFHA, who discussed what is needed beyond 2021, and the importance of delivering the affordable homes essential for economic and social recovery and renewal.
Joining Stacey on the panel was Sarah Buchanan, business relationship manager from CSIC, who spoke about the innovation projects they are supporting to aid recovery of the construction industry, including low carbon and sustainable housing.
The interactive event was hosted by Jenny Bowles, construction category manager at Scotland Excel, who gave an update on Scotland Excel's £1.5bn new build framework. Jenny explored the ways the framework provides a fully compliant route to market and how it can be easily configured for housing associations to build much needed social housing in Scotland.
The webinar is just one of a series of online events the centre of procurement expertise plan to host in the coming months, including its week long virtual conference 'Scotland Excel Procurement Week at The Academy' that will take place on 7th, 9th, 10th and 11th June.
You can view the webinar on Scotland Excel's YouTube channel.