Scottish Government announces £10m grant fund for tenants in arrears due to COVID-19
---

---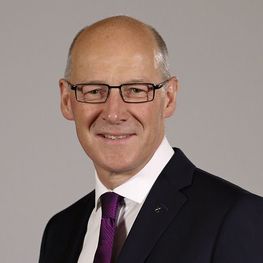 The Scottish Government has announced a £10 million grant fund to support tenants who have fallen into rent arrears as a direct result of the coronavirus pandemic.
Announcing the fund, Deputy First Minister John Swinney said: "The Scottish Government has taken action from the outset to support tenants during the pandemic and I'm delighted to announce today that we will go even further by committing to introduce a new £10 million grant fund to support tenants who have fallen into rent arrears as a direct result of the pandemic.
"We will work towards making this grant fund available later in the year and will work with stakeholders over the coming weeks to develop the details."
The announcement has been welcomed by Citizens Advice Scotland. The charity has been working with the Private Rented Sector Resilience Group to share evidence with government since the pandemic began, and developed recommendations to ensure that renters were not left behind in the recovery, focused on grant support to help renters in arrears.
Nina Ballantyne, CAS spokesperson, said: "CAS is pleased to see the Scottish Government recognise the need for exactly this kind of support. Our evidence has shown consistently that people were still falling through the gaps, with rent arrears mounting up through factors completely out of their control.
"It's been a hard time for so many people, and the threat of eviction hanging over your head will have only made things harder. Establishing a grant like the one we've been calling for through the Private Rented Sector Resilience Group will give people the hope and the means to get through the pandemic without losing their home.
"We welcome this news from the Scottish Government and look forward to helping ensure this fund can reach all those who need it."
Scottish Labour deputy leader Jackie Baillie, added: "This U-turn from the SNP is most welcome.
"I am glad that the SNP has listened to Labour, tenant's organisations and, indeed, common sense, to deliver this fund. But while this is welcome, tenants cannot wait until later in the year for support."
She continued: "We need action to protect tenants now, including an extension of the eviction ban.
"U-turns are welcome, but they are no substitute for a proper vision for the protection of the financial wellbeing of Scots which Labour has and is sorely lacking from the SNP government."