Scottish Government facing £1bn fiscal black hole
---

---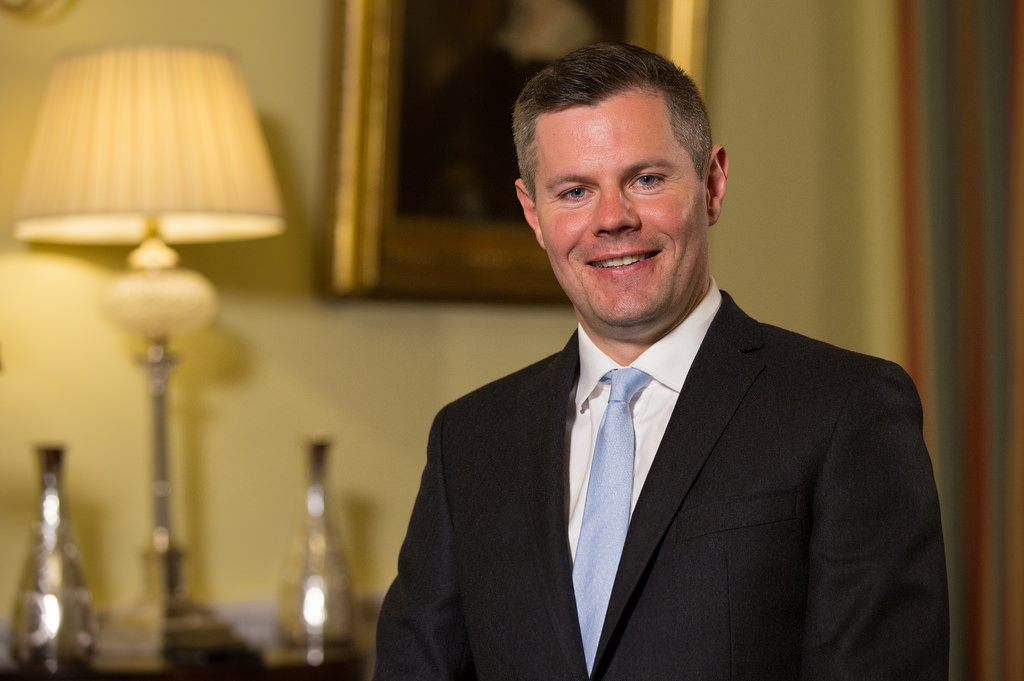 The Scottish Government will need to manage volatility in its Budget as the devolution of tax and spending powers becomes fully operational, according to the independent Scottish Fiscal Commission.
The Commission published its official five-year economic, tax and social security forecasts today, saying "less money will be available for future Scottish budgets" under a predicted shortfall in income tax receipts.
From next year the UK Treasury's funding of the Scottish Budget will begin to be adjusted to reflect actual income tax collected.
The Commission said it is estimating that this will reduce the Scottish Budget by £229 million in 2020-21 and by £608 million the following year.
Finance secretary Derek Mackay said Scotland's public finances were set in a context of "unprecedented austerity" from the UK Government.
He said: "At the end of last year, UK public spending as a share of national income had fallen for a ninth successive year in a row, the only time that this has happened since the Second World War."
He said the SFC had directly linked slowed growth to the "ongoing uncertainty created by the UK's EU negotiation process".
The SFC's calculations are based on the fiscal framework agreed between the UK and Scottish governments.
The government can borrow and use its reserves to help deal with these variations, but it may also need to adjust its spending plans.
And the Commission highlights other complexities facing the Scottish Budget.
The scale and nature of social security benefits devolved from April 2020 - around £3.5 billion - means there are greater uncertainties facing the budget. All eligible benefit applicants must be paid even if the total cost is greater than was budgeted for, based on the Commission's forecasts.
Reforms such as increasing take-up and widening eligibility are likely to mean spending on social security will be more than the funding received from the Treasury.
Dame Susan Rice, the Commission's chair, said: "Managing the Scottish Budget becomes far more difficult from next year. The income tax reconciliations and major social security powers that begin in April 2020 introduce substantial risks. The Scottish Government will need to set its spending plans to accommodate these challenges."
There was further gloomy news as the Commission forecasts in its report that economic growth will reach just 0.8 per cent in 2019 and 0.9 per cent in 2020, contrasting with the 1.3 per cent recorded in 2018.
While unemployment remains at a historic low, the Commission added that it expects slow growth in productivity and real earnings to persist. Combined with ongoing uncertainty created by Brexit it is expected these factors will continue to limit growth in the Scottish economy.
Scottish Tory shadow finance secretary Murdo Fraser said the latest forecasts were a "devastating blow for Scotland's finances totalling more than £1bn".
He said: "This is disastrous news for public services as well as hardworking Scots who may be in line for even more of their payslip being seized by the SNP Government.
"We already knew Scotland's growth and productivity was worse than the rest of the UK, and that people north of the Border receive comparatively lower pay. Now we learn that's all set to continue for the years ahead."
Scottish Liberal Democrat leader Willie Rennie said: "Scottish ministers are presiding over forecasts that hold a horror show in store for Scottish public services next year."
Addressing MSPs, Mr Mackay said: "The SFC notes that, due to historic forecast errors for such a large tax, there will be negative reconciliations.
"That should not be unexpected and we may see extended periods of positive reconciliations in the future.
"We have been acting to grow our economy, and there is vindication for putting some resources into the reserve so that any volatility can be managed. We have borrowing powers as well. However, we are confined and bound by austerity."