Scottish Labour to outline 'transformational plan' for Scotland's housing
---

---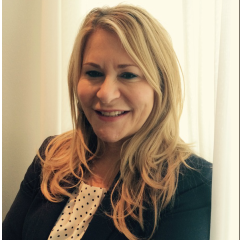 Scottish Labour will today put forward a series of proposals to tackle Scotland's housing crisis with a Commission set up by the party set to report its findings.
Labour said the plans will put people before developers' profits, and put housing and in particular public sector led-development at the forefront of the country's politics.
The party said it will end the crisis of undersupply, unaffordability and quality through increased investment, new legislation and a new government agency to drive housing supply across Scotland.
The Housing Commission's recommendations build on the transformative policies to tackle the housing crisis already affirmed by Scottish Labour at its conference in March this year. These include a ban on winter evictions akin to that in France, and a rent controls system as advocated by tenants' union Living Rent.
As part of the proposals, Labour will review minimum space and quality standards in new housing and reform the existing law to allow public interest-led bodies to acquire land at existing use-value.
Labour said it would also increase the supply of affordable homes by 70% compared to the Scottish Government's current commitment.
Recommendations also include a scheme to help under 35s purchase their first home, and a commitment to creating more wheelchair accessible homes across the country.
Chair of the Housing Commission, Professor Stuart Gulliver, said: "This report identifies an ambitious programme of housing reform in the belief that there has been far too much conservatism in housing policy in recent years and that there is now a genuine hunger for transformational change.
"Our proposals are underpinned by a strong commitment to reduce the inequalities in the housing market, particularly for those on lower incomes, the young and disabled people."
Scottish Labour's housing spokesperson, Pauline McNeill MSP, added: "Scottish Labour is serious about having radical policies on housing at the next Holyrood election.
"Scotland is not yet out of the nation's housing crisis. We have a shortage of good affordable homes, but more importantly there is a lack of real choice for young and middle-aged people who are being denied home ownership and who are not a priority for social housing.
"Labour will offer a transformative agenda and this Commission's proposals will be the basis of our policy."
Polly Jones, head of membership and policy at the Scottish Federation of Housing Associations (SFHA), said: "We welcome the ambition shown by Scottish Labour's Housing Commission report, particularly its call to increase the supply of social housing from 2021.
"While, the current programme to build 50,000 affordable homes by 2021 is on track, Scotland is far from securing the supply of housing it needs. With 167,000 people on waiting lists for social housing across Scotland, 500,000 homes lost though Right to Buy, and rents in the private rented sector £100 more per week on average than in social housing, developing more affordable homes must be a priority.
"We also welcome the commission's proposal to explore longer-term investment for affordable housing. Investment should be longer-term, instead of fluctuating with parliamentary cycles.
"We will work with all parties to ensure the next housing programme delivers the homes that the people of Scotland need. However, there is still uncertainty about government investment once the current programme is complete, and many housing associations have put development plans for post-2021 on hold as a result. As a sector, we do not want to risk losing jobs, skills and momentum when we are, at last, turning the corner and beginning to increase affordable housing supply.
"With continuing ambiguity around Brexit, a government commitment to developing more affordable housing post-2021 would give Scotland a crucial social and economic boost in these uncertain times."
Graeme Brown, director of Shelter Scotland, added: "Shelter Scotland welcomes the attention that Scottish Labour is giving to our failing housing system.
"Our country is in the grip of a housing emergency.
"The next Scottish Parliament needs to find a way of rebuilding our housing system from the foundations up with a radical increase in the number of homes available for rent from social landlords so a target of 60,000 social homes is particularly welcome.
"This can't be an unthinking numbers game either; Scotland needs to be building the right homes in the right places and making a commitment to long-term investment."