Scouts Scotland to help end homelessness in new partnership with Crisis Scotland
---

---
A social impact project that aims to get scouts from across Scotland to take part in community action activities will see Scouts Scotland team up with Crisis Scotland to help end homelessness.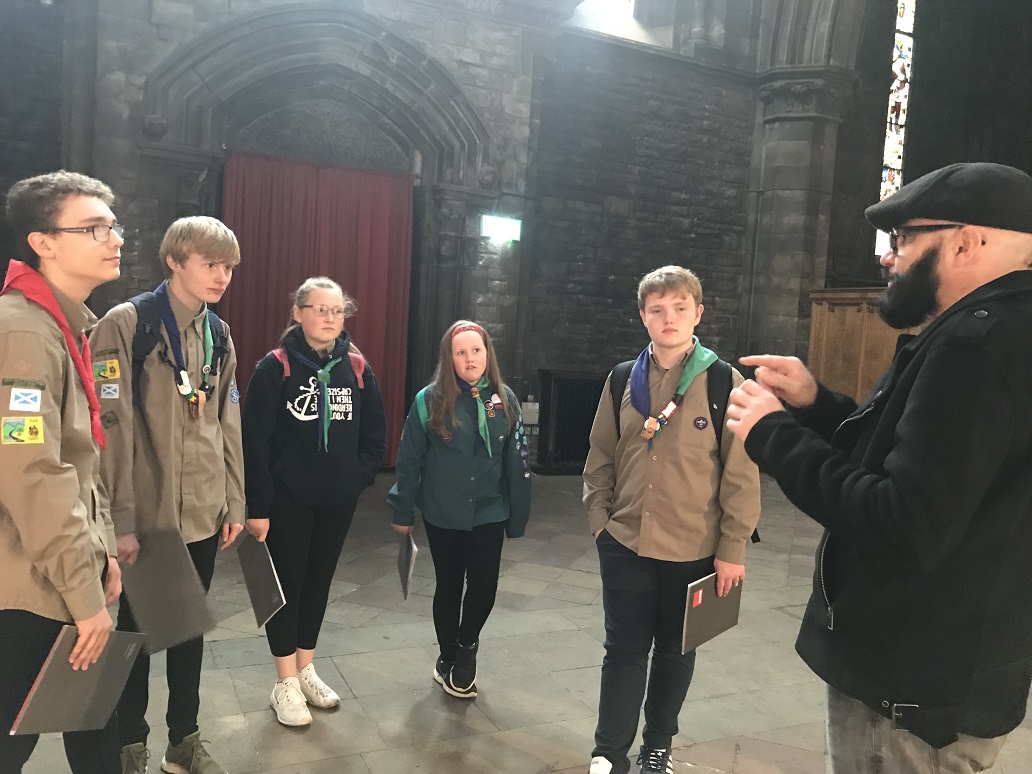 Over the next four years, young people from across the country will work with the support of charity experts to tackle six of Scotland's biggest social issues as part of the Million Hands campaign launched by astronaut Tim Peake.
A group of young people personally selected six issues of national importance that are representative of young people's concerns. These include ending homelessness, mental wellbeing, disability, refugees and displaced children, kindness and the environment.
Over the last one hundred years scouting has taken on some of the big issues around the world, the issues have evolved and changed, but young people's drive to make a positive impact has remained constant. From October 2019, the initial focus of the campaign will be to contribute to ending homelessness.
Alongside the partner Crisis, the Scouts will have built support for ending homelessness across Scotland by having conversations for change within their community.
Scouts also attended Crisis Scotland's Edinburgh Inspires? photography exhibition to learn more about homelessness in Scotland from Crisis staff and their service users.
Campaign champion Tim Peake praised the latest campaigns and encouraged more Scouts to get involved.
He said: "I've had the privilege to see Planet Earth from 400 kilometres up. It's an incredible sight. Through the space station's cupola window, you can see clearly for thousands of miles across the Earth's surface in all directions.
"The campaign is about raising awareness across six themes. And what's so exciting is that they're chosen by young people themselves. Over the last one hundred years, the issues we've tackled have changed, but our young people's drive to make a positive impact remains as strong as ever."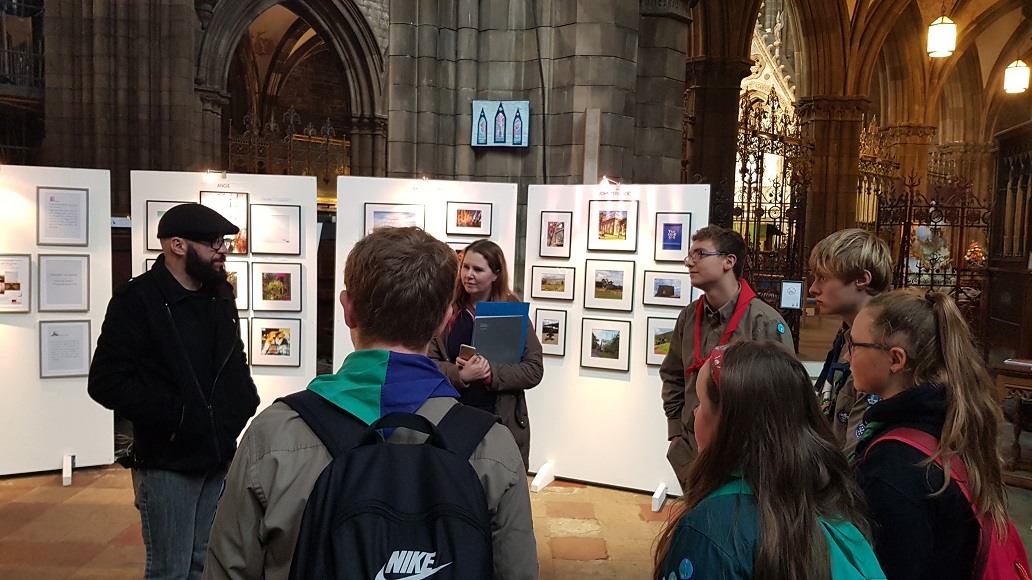 Marc Sermanni from Inverclyde, one of the young people that selected the issues, said "The great thing about issues that they were driven by young people. By focusing on these themes young people will be able to tackle issues within their community that they care about.
"Homelessness is seen is so many communities across Scotland but it's not inevitable. I hope that by learning about homelessness not only will Scouts help those directly in their community but we will help to change the conversation around homelessness and play a part in ending it for good."
Kieran Crumpton, a scout from Glenrothes who was at the photography exhibition, said: "It was really thought-provoking to hear from people who have experienced homelessness; I didn't know that one of the main causes of homelessness is a relationship breakdown. I'm really inspired to see what we can do, as young people in the Scouts to help change the perception of why people are homeless in Scotland."
Jon Sparkes, chief executive of Crisis, added: "We're thrilled to be working with the Scouts on the incredible A Million Hands project which will help us move further toward our goal of ending homelessness in Scotland. Right now, thousands of people across the country are living on the streets or trapped in unsuitable temporary accommodation, and that just isn't right.
"Just as the Scouts do, we believe that in society, we have the most impact when we work together. That's why we're so grateful they will be helping us to ensure that one day, everyone in Scotland will have a safe and secure place to call home."
To help the Scouts with theses ambitious projects they have partnered with WWF, Crisis, SAMH, National Autistic Society, British Red Cross and Save the Children.