Second phase of Cambuslang housing development begins
---

---
The second phase of a landmark housing project in Cambuslang to build 230 new homes for social rent and 81 private residences for sale has begun.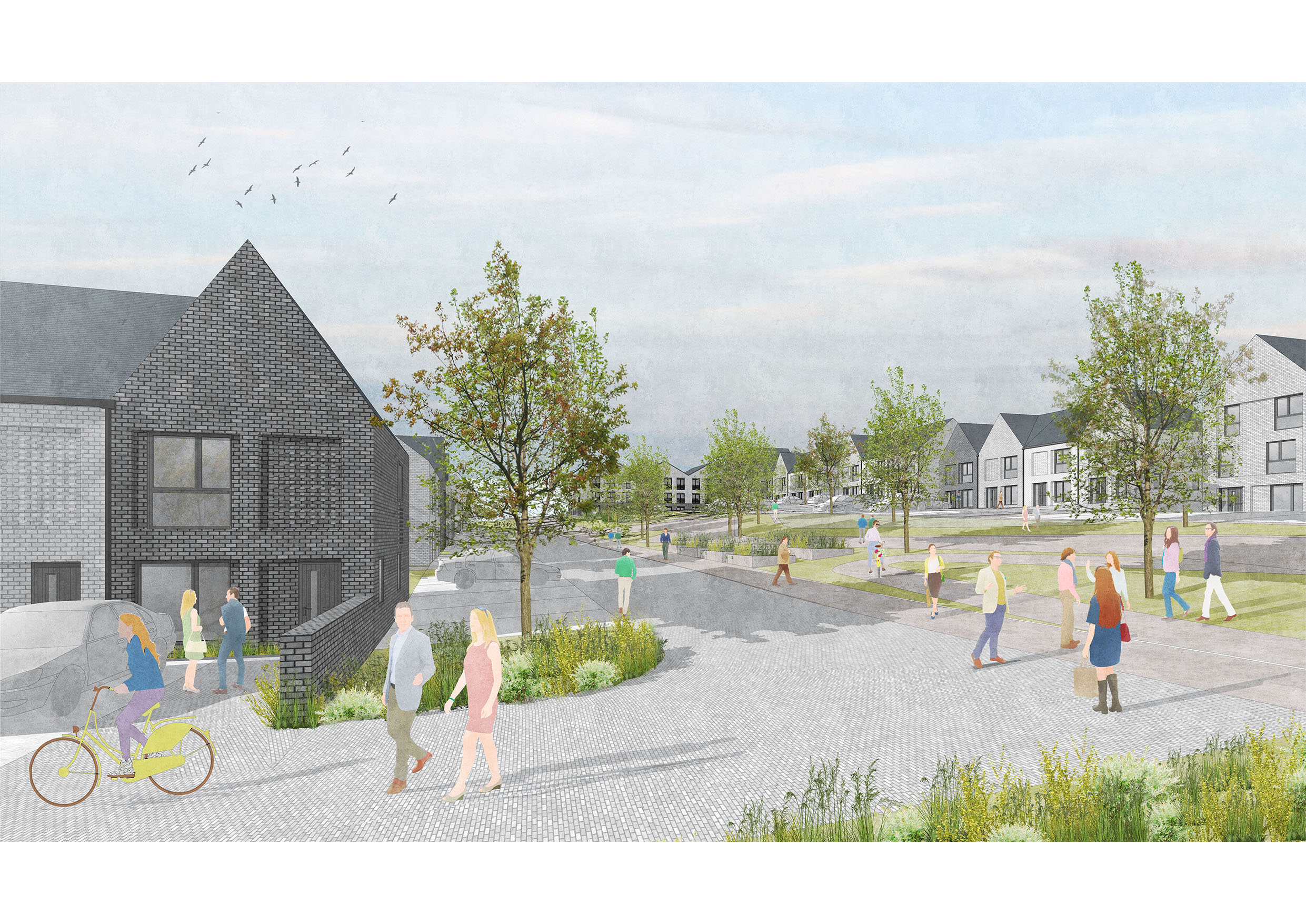 The build is led by South Lanarkshire Council with Cambuslang-based CCG (Scotland) Ltd.
The development is part of the £42 million housing-led regeneration of Whitlawburn and is being delivered in partnership with West Whitlawburn Housing Cooperative.
Construction of the first of these new homes is now getting underway, with the first expected to be available in March 2021.
Danny Lowe, executive director of housing and technical resources at South Lanarkshire Council, said: "The commencement of the regeneration of East Whitlawburn is fantastic news for the local residents and the wider Cambuslang area. This major investment will transform the area and reinforces the council's commitment to providing additional, affordable, modern homes, while improving the area for the local community."
CCG (Scotland) Ltd was appointed preferred bidder on the project by hub South West, the public-private partnerships of local authorities in Lanarkshire, Ayrshire, and Dumfries & Galloway.
As part of that agreement, a range of community benefit initiatives will be provided by the firm including the provision of jobs, apprenticeships and training opportunities for local residents. A total of £50,000 will also be donated towards the creation of an "East Whitlawburn Community Endowment Fund".
Mr Lowe also said: "Receiving planning permission for this development is a big milestone for the partners involved in the East Whitlawburn Regeneration. Everyone involved deserves to be commended for their efforts in getting the project to this stage.
"For CCG, we would also like to go on record to thank the community for their ongoing support during the demolition works. The significance of this project to South Lanarkshire cannot be understated and we look forward to commencing construction this month."
CCG and hub South West have committed to ensuring that 70% of tendering opportunities arising from the project will be made available to local businesses, furthering the beneficial impact on the surrounding area.
Michael McBrearty, hub South West chief executive, said: "This is an important regeneration project and hub South West is very pleased to be participating in the development of high-quality homes alongside South Lanarkshire Council. The additional social inclusivity measures to be delivered by CCG ensures that the regeneration project will represent a win-win scenario for the local community."