SFHA: Programme for Government provides cause for some optimism – but doesn't help with future planning
---

---
The Scottish Government's Programme for Government contains a lot for social housing providers to be pleased with but they still need more information to help them plan for the future, according to SFHA chief executive, Sally Thomas.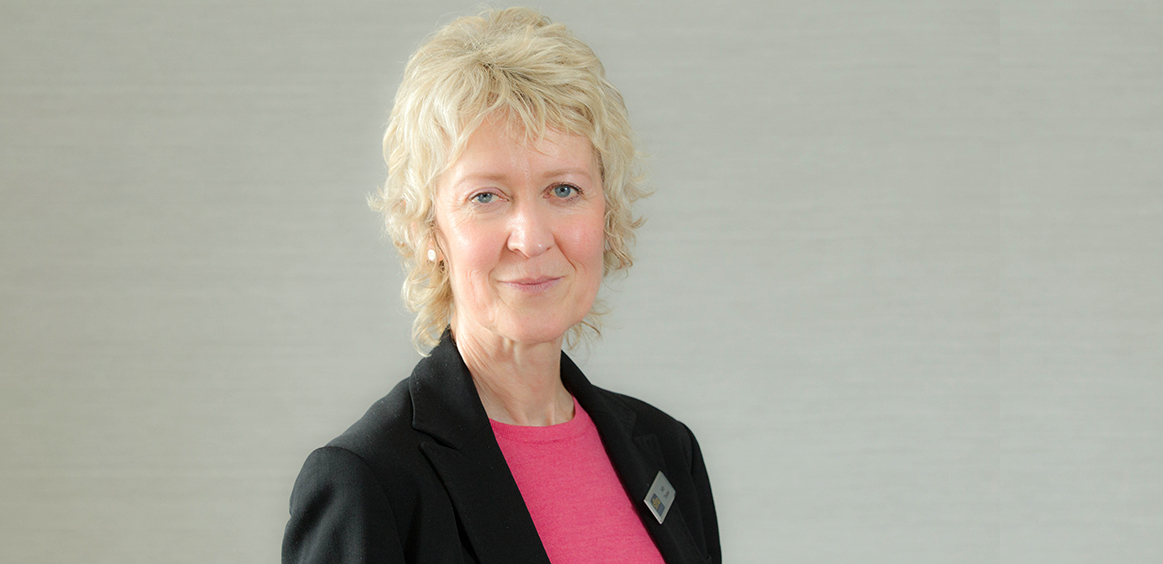 Announcing a Programme for Government which was heavily influenced by the climate emergency, First Minister Nicola Sturgeon unveiled plans for a Heat Networks Bill, a consultation on new buildings regulations, green city region deals and said decarbonisation will be the primary mission of the Scottish National Investment Bank.
A £3 billion Green Investment Portfolio and a vow to end polluting gas heating in new homes within five years are also part of the Scottish Government's next steps to tackle climate change, the First Minister told Parliament.
The government also made £4.5 million available to innovate and transform services to support the implementation of plans to help end homelessness.
Responding to the announcement, Ms Thomas said housing associations would continue to lead the way when it came to tackling climate change.
The SFHA CEO said: "The Programme for Government provided a number of measures to help our sector continue its work to provide great homes in great places to live.
"We welcome the ongoing investment to prevent and alleviate homelessness and in particular the commitment to helping 70,000 tenants sustain their tenancies through discretionary housing payments.
"We look forward to exploring with the government and members the scope of the £4.5 million innovation and transformation fund, as well as the new £1.5m Homelessness Prevention Fund for social landlords to assist low-income families.
"The commitment to review and update the Adaptations Guidance is also welcome but we are disappointed with no additional investment. The number of people needing their homes adapted to enable them to live healthier, more independent lives has increased substantially but the budget has been frozen for the last seven years."
Ms Thomas added: "More detailed plans for housing after 2021 are necessary for associations keen to start building more desperately needed affordable homes and we look forward to discussing this with the Government as a matter of urgency."
With regard to the raft of measures to tackle the 'climate emergency', Ms Thomas said: "Our members are already building the most energy-efficient homes in Scotland and these new policies and investments will allow them to continue this work in contributing to the vision for Scotland to have net zero emissions.
"However, the housing sector urgently requires a commitment to provide additional investment to allow them to bring existing stock up to meet standards including EESSH2; especially if the programme is to be accelerated.
"We are also pleased with the introduction of the Heat Network Bill and look forward to shaping the legislation as it progresses through parliament."
Ms Thomas also welcomed the £10 Scottish Child Payment being brought forward to Christmas 2020 for children under six.
She said: "This move will help tackle the rising tides of poverty we are seeing in our communities across Scotland. However, the fact that eligibility will depend on entitlement to other benefits, in particular, Universal Credit, means that claimants could miss out purely because of the date of their monthly assessment clashing with their pay day.
"As SFHA has continued to highlight - monthly assessments must be matched to earnings within that period."
Finally, Ms Thomas voiced concern at the prominence given to the help-to-buy scheme.
"This is known to increase property prices and the fact that it is open to all first-time buyers, regardless of income or eligibility may reinforce the income gap," she added.