SFHA publishes COVID-19 briefing note on housing association finance
---

---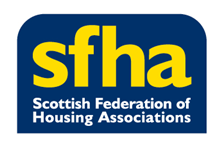 The Scottish Federation of Housing Associations (SFHA) has published its tenth COVID-19 briefing note which focuses on housing association finance.
The series of briefing notes have been produced to help housing associations and co-operatives through the current pandemic.
The finance briefing covers the following topics:
Asks of lenders
Concerns raised with Scottish Government
Submission date changes and flexibilities requested of Scottish Housing Regulator
SHR guidance for boards on AGMs, audited accounts etc.
New SHR monthly return
SFHA data collection
Assumptions for scenario planning
Government support available to housing associations
Furloughing
Changes to off-payroll working rules – IR35
SFHA rents position
The SFHA team will update the briefings as circumstances change and more information becomes available. To have a new briefing or issue feedback on the published briefings, contact Lorna Wilson, head (interim) of membership, policy and innovation, at lwilson@sfha.co.uk.
Download the briefing note here.
Read all of our articles relating to COVID-19 here.