SFHA updates care & support and service delivery COVID-19 briefings
---

---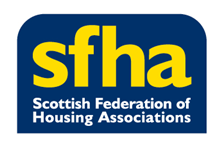 The Scottish Federation of Housing Associations (SFHA) has updated its COVID-19 briefing on care & support to include interim guidance on PCR testing in care homes and the management of test positive residents and staff.
The series of briefing notes have been produced to help housing associations and co-operatives through the COVID-19 crisis.
The care & support briefing covers the following topics:
Care and support guidance

Social or community care and residential settings (including home visits)
Covid-19 testing
Personal protective equipment (PPE)
Self-directed support
Telecare service continuity
Tackling domestic abuse
Guidance for staff in non-healthcare settings
Shielding support and contacts
Clinical guidance – care at home, housing support and sheltered housing
Guidance for first responders

Latest COVID-19 care and support news

National well-being hub for people working in health and social care
Connecting Scotland
Dealing with additional Covid-19 related costs
Increasing the hourly rate for social care/housing support
Health board staff to work in the community
Home fire safety visits

Previously reported COVID-19 care and support news
Tenant support
Further information and useful links
Key worker letter template
Download the care & support briefing note here.
The service delivery briefing has also been updated to now cover the following topics:
Managing Staff

Employer's Duties
Key Workers
Other Staff
COVID-19 Texting for Staff

Managing Essential Services

Regulation and Current Restrictions
Tenant Support
Tenant Services
Allocations
Recording Service Disruption

Supporting Social Distancing
Appendix

Communication Templates
Key Worker Framework
Sample Telephone Questionnaire
Indicative Contactless Letting Protocol
Useful Links
Download the service delivery briefing note here.
Read all of our articles relating to COVID-19 here.