SHARE's new look learning & development brochures
---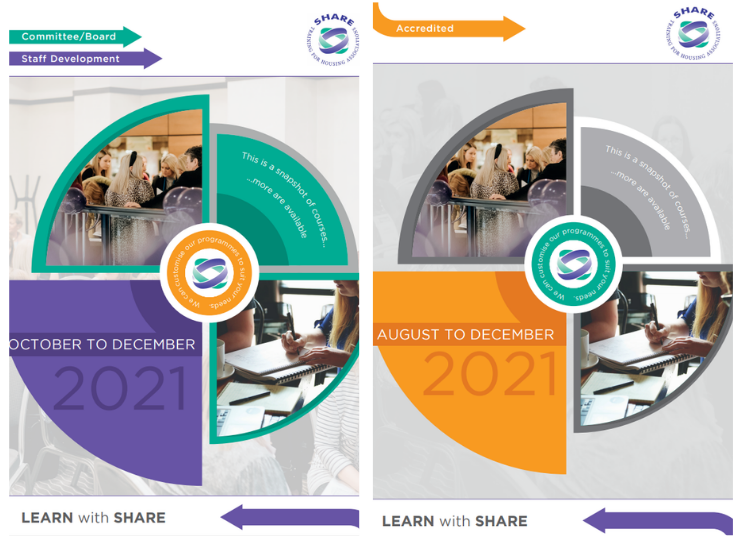 Just launched…
Welcome to SHARE's new and improved learning and development brochures. Ensuring you have all the knowledge and skills you need is now just one click away.
There's now a single brochure covering Staff and Committee/Board courses for the months of October to December and an updated Accredited brochure for qualifications covering August to December.
The new brochures are just part of the many changes you will be seeing at SHARE over the coming months and all with the view to making it much easier to interactive with us, book your learning and keep up to date on what's on offer.
SHARE continues to bring you all of your learning and development needs through our online delivery. So, it doesn't matter where you are based, it is easy to engage with SHARE.
Please click the titles below to view each brochure. Take some time and have a browse.
New courses are added to our website all the time so please keep checking and if there is something you need which isn't listed, get in touch.
Did you know SHARE offer bespoke training and development? Just ask and we will build a course or a full programme to suit your needs.
If you have missed a date or a date doesn't suit, don't worry, let us know and we will add your details to our interest list.