Simon Community Scotland boosted by law firm donation
---

---
Homelessness charity Simon Community Scotland (SCS) has received a boost after the Glasgow office of law firm Irwin Mitchell raised £6,555 to support its work.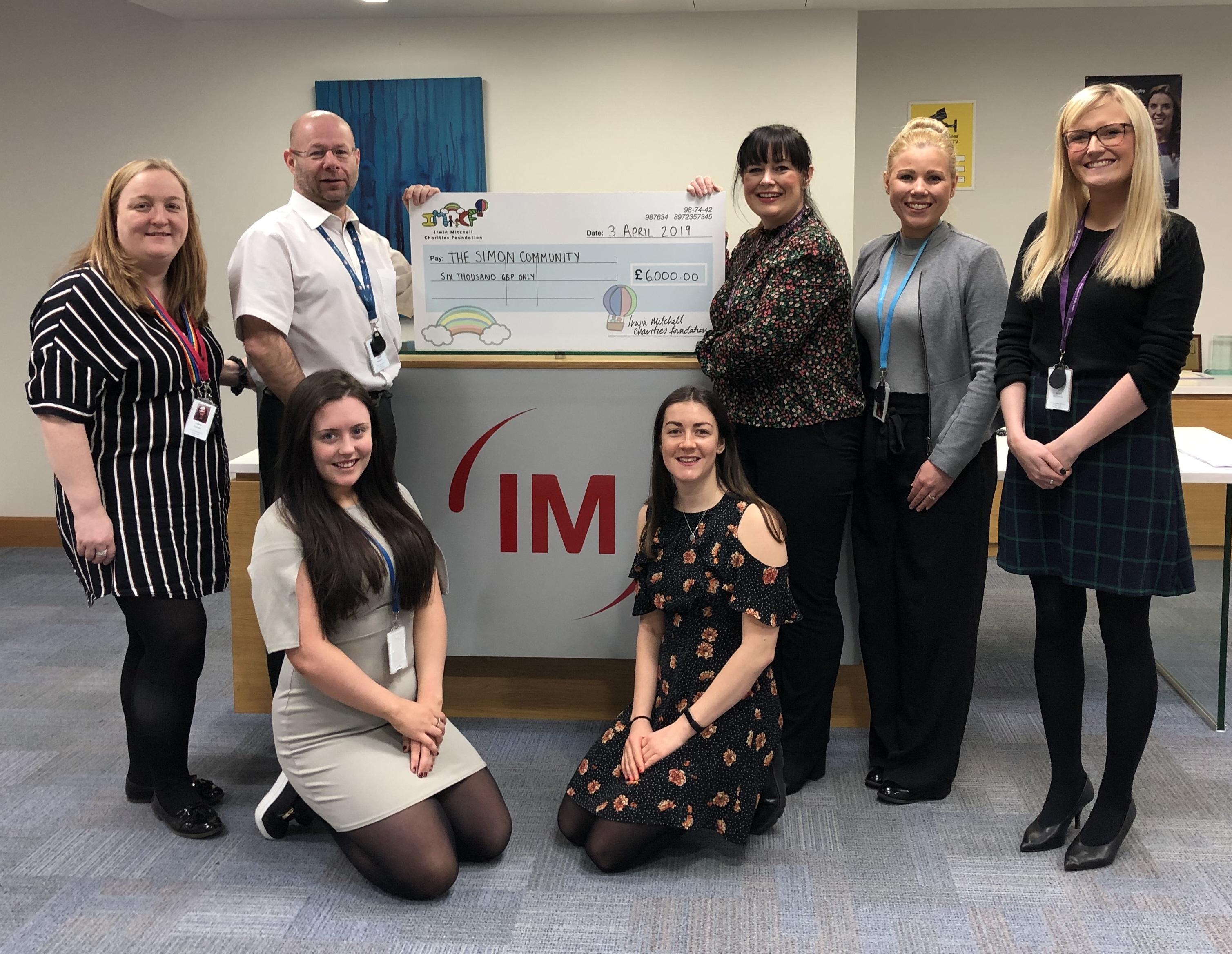 The money was raised as part of the firm's Charity of the Year programme, a nationwide initiative developed by the Irwin Mitchell Charities Foundation (IMCF).
Established in 1997, IMCF is an independent registered charity set up by the firm which has now donated more than £2 million to third sector organisations and raised £284,000 for good causes throughout the UK in 2018.
Simon Community Scotland was nominated by the Glasgow office in recognition of the vital work the charity performs helping people in and around the Glasgow area affected by homelessness or who need advice related to accommodation issues.
The money raised will go towards providing sleeping bags for rough sleepers, survival kits for extreme weather and welcome packs for young people to stay in a volunteer's home for the night.
Mark Higgins, regional managing partner at Irwin Mitchell's Glasgow office, said: "We are absolutely delighted to be able to provide this donation to this fantastic cause within the local community. Our Charity of the Year initiative has always been something that our employees are very passionate about and they worked extremely hard to ensure we can generate funds to support SCS. It is a truly brilliant organisation doing some amazing work and we hope this donation will provide vital support."
Lorraine McGrath, chief executive of Simon Community Scotland, added: "We are hugely grateful to everyone at Irwin Mitchell's Glasgow office for this fantastic donation, which will allow us to make a huge difference to a lot of people's lives. Working with the firm was an absolute pleasure and we truly appreciate the hard work and effort that has gone into raising these funds."