Smiles all around at Symington's first affordable housing development
---

---
Tenants have now moved into Symington's first affordable housing development which was created by West of Scotland Housing Association (WSHA) in conjunction with the contracts division of MacTaggart & Mickel.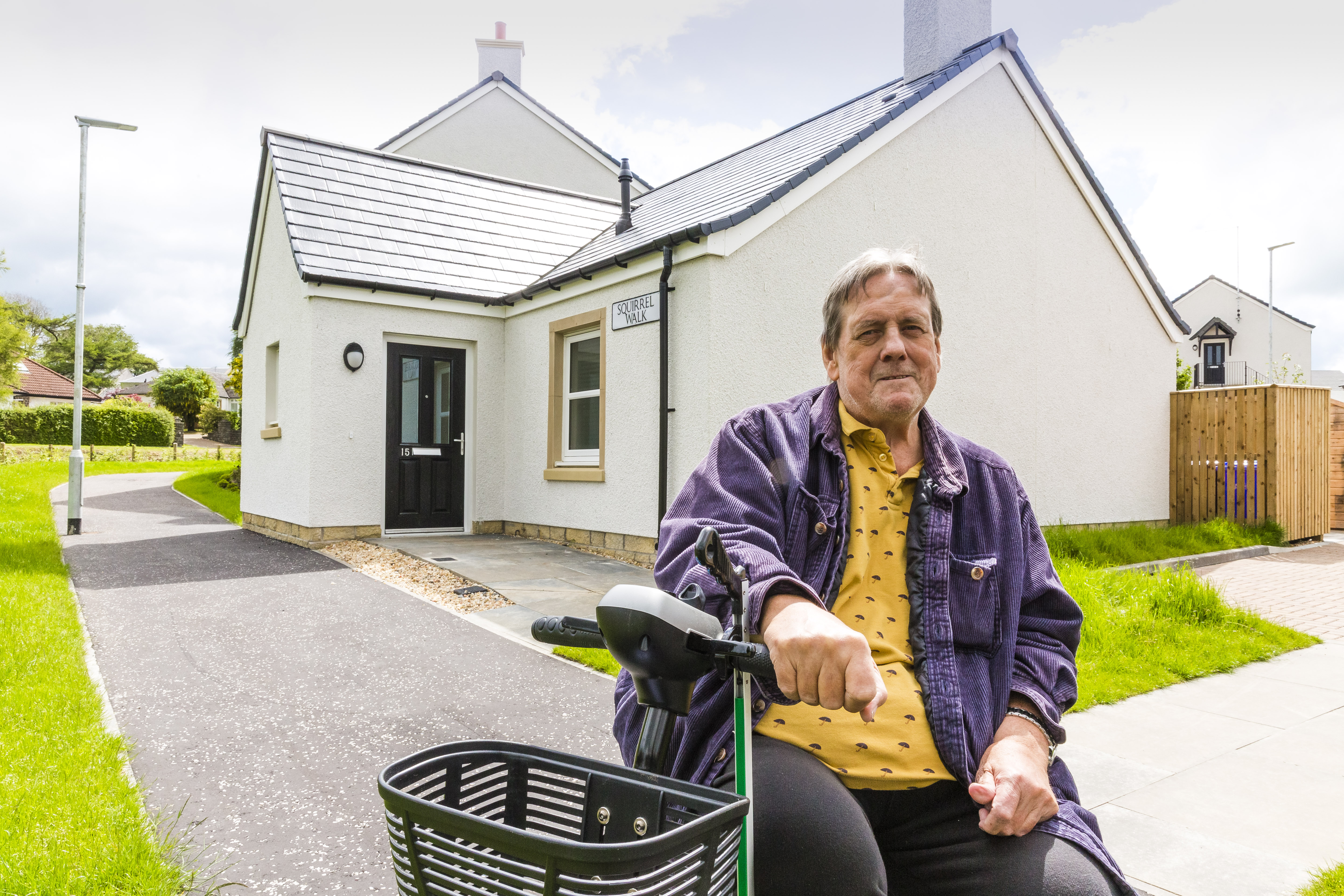 For some of the new residents, including John Muir, the homes have been life-changing. John, who lives in a wheelchair adapted property, said: "I am delighted with my new home and now smile in my home which I never did previously. I wasn't able to use my wheelchair in my old house which made life very difficult whereas my new home has been adapted to meet my needs. It is a great community and I now have the freedom to pop up to the shop which makes a big difference to my life."
The £4.5 million development, part-funded by the Scottish Government in partnership with South Ayrshire Council, was completed at the end of 2018 and features 34 homes as part of a wider new-build development. It also includes a 3,000 sq. ft. Co-operative retail store for the benefit of the local community.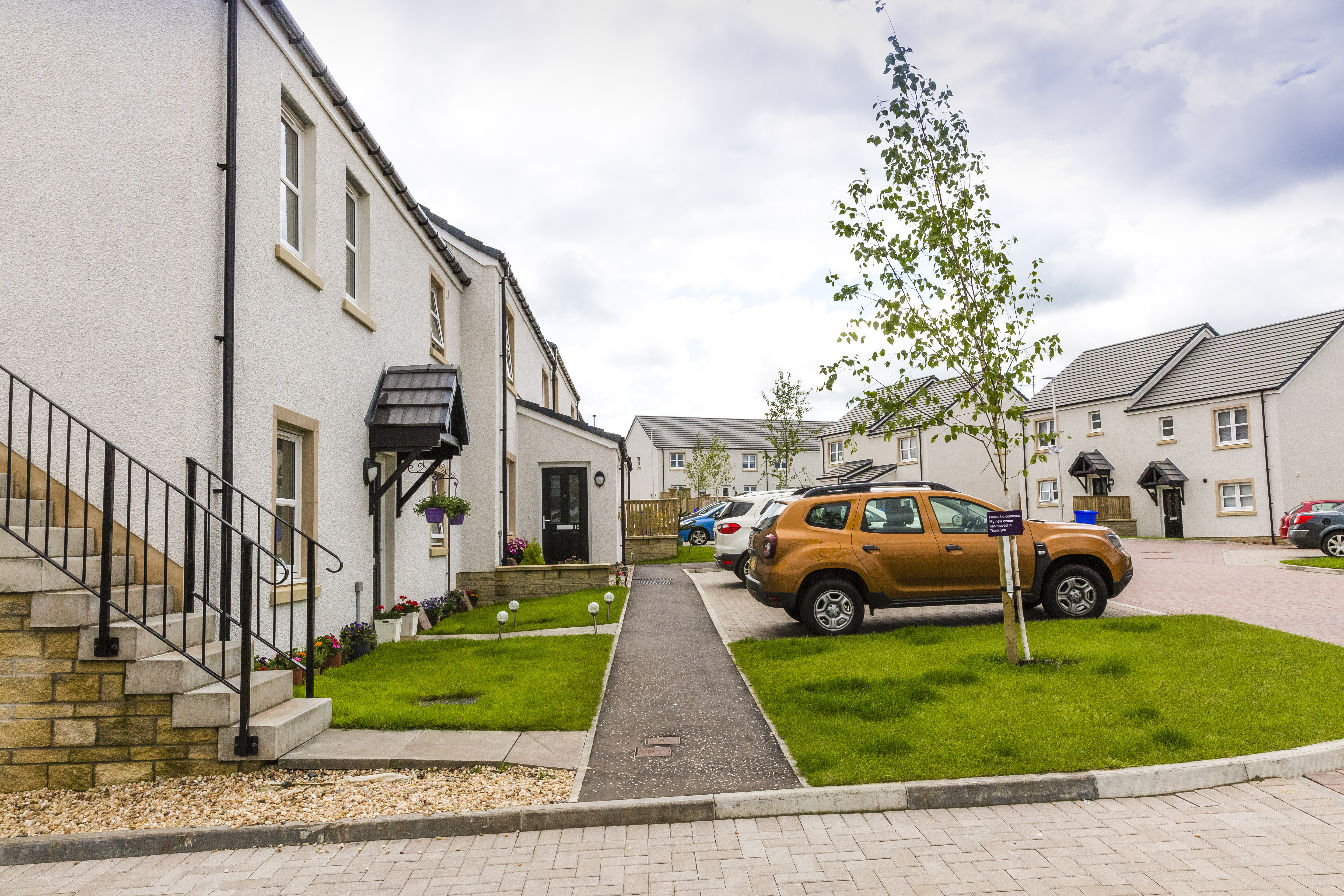 Andrew Kubski, director of development and asset management at WSHA, said: "We are privileged to have delivered Symington's first affordable housing development in partnership with the Scottish Government and South Ayrshire Council. It has also been a very positive experience working alongside Mactaggart & Mickel's on-site team.
"More importantly it is so good to hear that our tenants, including John, are really looking forward to the future in their new homes. This development is a fantastic addition to the wider Symington community and offers high-quality homes for families and individuals that meet a range of needs."
Housing minister Kevin Stewart said: "I am delighted to see this project in Symington completed. West of Scotland Housing Association has a positive presence in South Ayrshire with an ambitious development programme over the next four years. These 34 new homes will provide much-needed quality, affordable housing in the area as well as a boost to the local economy.
"Through our Affordable Housing Supply Programme, we are on track to deliver 50,000 affordable homes by 2021, backed by record investment of more than £3 billion. The development demonstrates the reality and benefits of this commitment."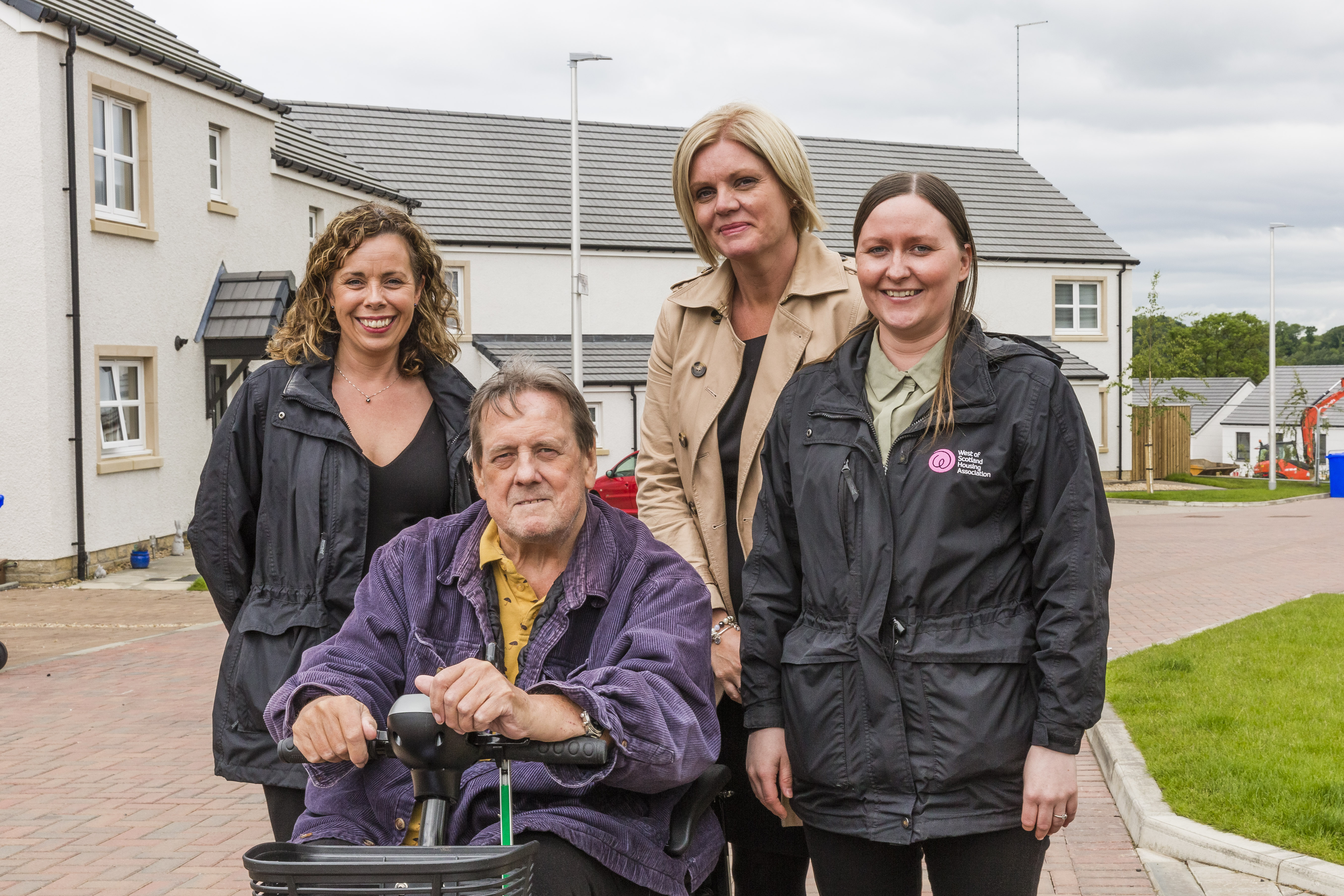 Jamie McLean, group head of construction for Mactaggart & Mickel, added: "We have considerable expertise in creating desirable affordable homes of the highest quality and have enjoyed working alongside West of Scotland Housing Association. It is wonderful to hear that tenants like John Muir are happy at Symington and we wish him all the best for the future."
Councillor Philip Saxton, housing and community wellbeing portfolio holder for South Ayrshire Council, said: "This is great news for the village of Symington and South Ayrshire as a whole as we work to deliver 1,000 affordable homes by 2021. The new houses are built to a very high standard and I know the tenants are delighted with the end result."