SNP MP Marion Fellows backs calls for housing as a human right and rent controls
---

---
SNP MP for Motherwell and Wishaw, Marion Fellows, has signed Shelter Scotland's petition to enshrine the right to a decent home in Scots Law and backed calls from tenants' union Living Rent for rent controls on private lets.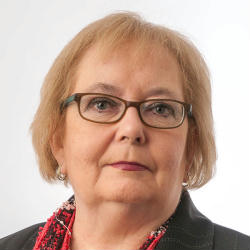 Shelter's campaign was launched after research conducted by YouGov for Shelter Scotland found that 88% of people surveyed agreed that everyone in Scotland should have a legal right to a safe, secure and affordable home and that 76% support a new law being created in Scotland for adequate housing for everyone in the country.
Mrs Fellows has also backed calls from Living Rent to introduce rent controls on the private sector which was backed by 12,000 petitioners in March this year.
Mrs Fellows says that while the Scottish Government pledged to build 50,000 affordable homes over the course of this Parliament, 35,000 of which would be for the social rented sector, access to housing can be widened and household incomes can be increased if the cost of rents in the private sector are made affordable with rent controls.
A study from the Bureau of Investigative Journalism found that families living in private rented accommodation and receiving Local Housing Allowance were struggling to find and afford homes in their area after the UK Government froze LHA in 2016.
On average, 19.5% of the market was available to Scottish families – 10.5% lower than what is supposed to be.
Mrs Fellows said: "A wealthy, twenty-first-century country is able to provide the bare necessity of a home to everyone. We have civil rights such as the right to vote, free speech and assembly. Social rights – like a right to a home – must be equally protected.
"As people struggle under Tory austerity, Universal Credit, stagnating incomes and high costs of living, rent controls can ensure the people with the broadest shoulders take the weight off people without homes and renters who tend to have low incomes and take part in precarious work.
"The SNP Scottish Government is leading the way in building thousands of affordable homes, but people are still struggling to afford the private sector. We can do more to tackle homelessness and financial inequality with rent controls and ensure the human right to a home is realised."