Social Bite to take Sleep in the Park concept worldwide
---

---
A global sleep out event has been established by Social Bite's co-founder Josh Littlejohn to raise money and awareness about homelessness.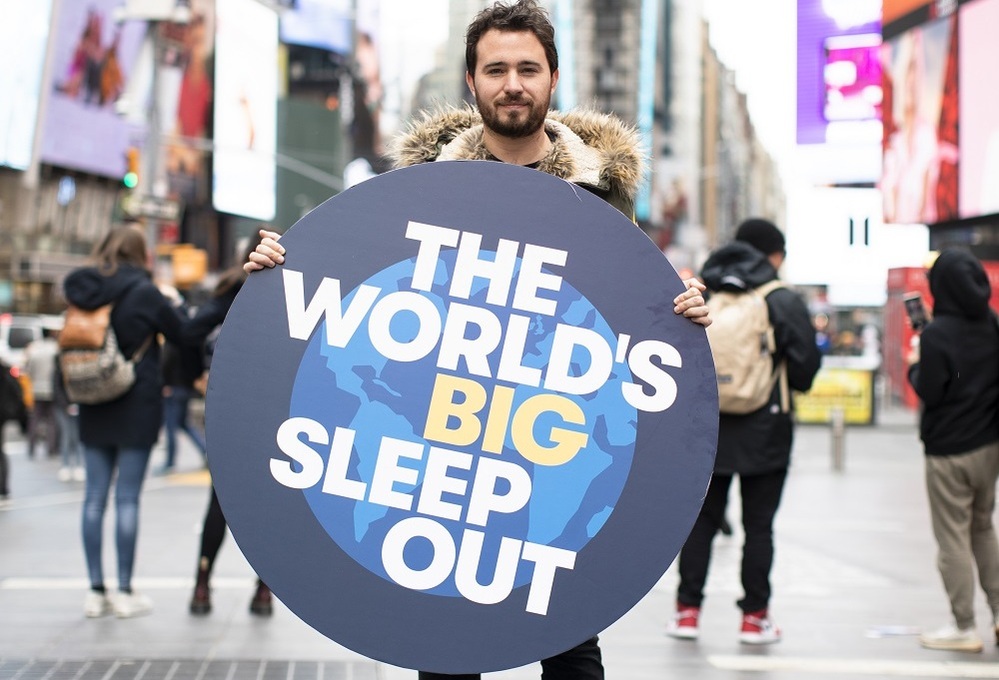 The charity's Sleep in the Park concept will be extended to 50 cities on December 7, including Edinburgh, London, New York, Chicago, Delhi and Brussels.
Organisers hope 50,000 participants will attend the World's Big Sleep Out and raise $50 million.
Other cities confirmed so far include Newcastle, Cardiff, Belfast, Dublin, Chicago, Barcelona, Madrid, Santiago, Rijeka and Kharviv in the Ukraine, with more to be announced. People will also be invited to hold DIY-style events in their local communities or own gardens.
Dame Helen Mirren and Will Smith have been brought it to read to crowds in Trafalgar Square and Times Square respectively on the night.
"In my mind, this is the equivalent of Live Aid for the issue of global homelessness," said organiser Josh Littlejohn.
He added: "For one night, in backyards, hometowns and iconic locations across the globe, we will sleep out in unison to create the world's largest display of solidarity with those experiencing homelessness and displacement.
"This is a call to city governments, business leaders, students, school children, religious groups and people from all over the world. Whether you sleep out in your backyard or Times Square New York, together we can raise a target of $50m to tackle homelessness and displacement, whilst sending a message to the world's political leaders to ensure that everyone has a safe place to call home."
Money raised will be split between local charities and the event's partners, which include Unicef and the Malala Fund.
"One of the things that the events did was really create a sense of momentum and public demand around the issues," Littlejohn said. "That enabled us to speak to housing associations and landlords and ask them if they could pledge flats to a Housing First programme. That resulted directly in 830 mainstream flats being pledged across five cities in Scotland.
"There was a pretty significant structural shift as a direct result of all those thousands of people sleeping out. I know for a fact it shifted people's perspectives. We get emails all the time saying, 'I used to just ignore people and walk past them but now I'll always stop and chat' or 'I see it in a totally different light'. Whilst it's in no way intended to like replicate rough sleeping or the true reality of it, it undoubtedly gives a bit of an insight and raises people's empathy."