South Ayrshire Council wins TPAS award
---

---
South Ayrshire Council's corporate and housing policy team has been recognised for the work it undertakes with tenants at the Tenant Participation Advisory Service (TPAS) awards ceremony.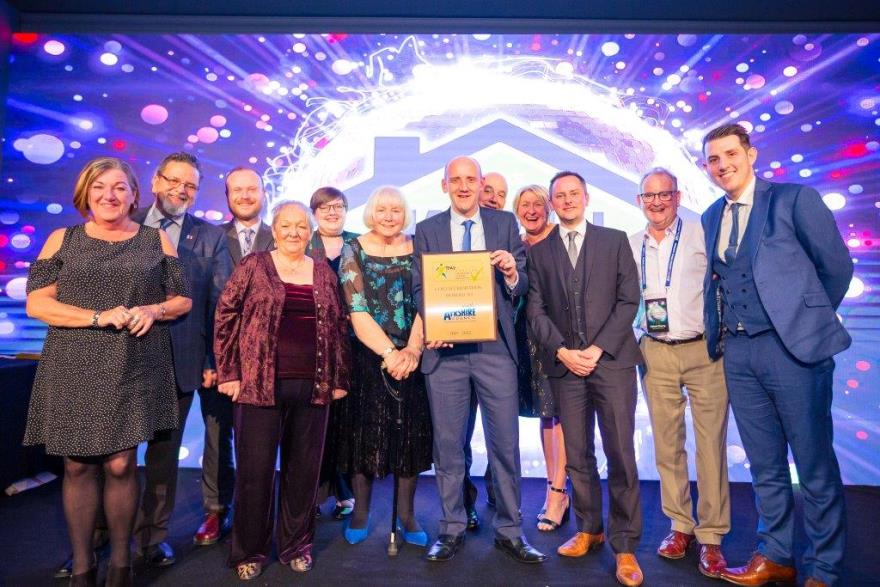 Gold Accreditation was awarded to the tenant participation team for its sector-leading service.
Councillor Philip Saxton, South Ayrshire Council's portfolio holder for housing and customer services, said: "This is a great achievement for the Tenant Participation Team. This award shows what can be achieved when we work in partnership with our tenants, and I would like to congratulate everyone involved."
Gordon Campbell, tenant participation officer, was also awarded the 'Tenant Participation Officer Champion of the Year' award. Mr Campbell has been the tenant participation officer for South Ayrshire Council for the past eight years and works closely with tenants to ensure that tenant participation in South Ayrshire is meaningful and continues to improve.
Mr Campbell added: "It was an honour to be nominated for this prestigious national award and to win it shows that the good work and relationships we have with tenants in South Ayrshire is recognised by others in the sector. I look forward to continuing with all the current Tenant Participation projects as well as introducing new opportunities for tenants going forward."