Sturgeon says unlimited recovery of hydrocarbons 'not sustainable'
---

---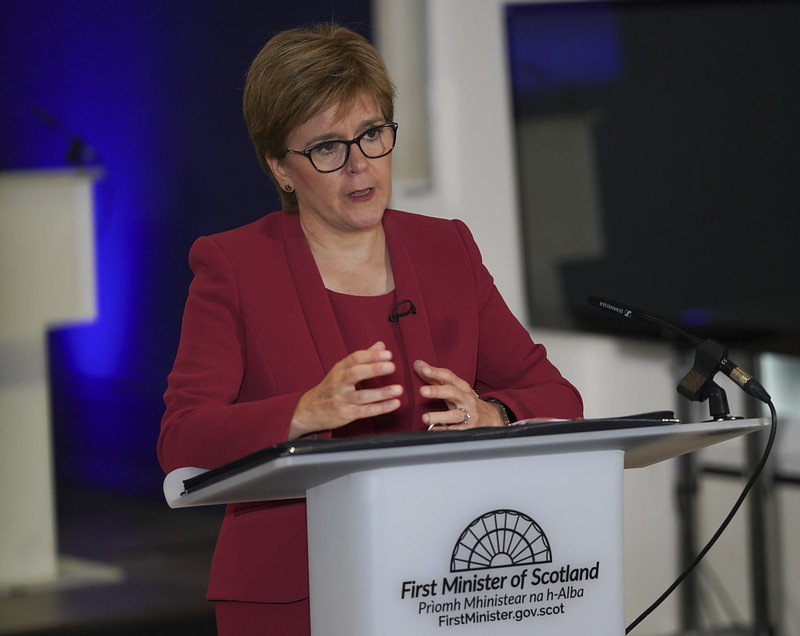 The Scottish Government no longer supports unlimited recovery of hydrocarbons including oil and gas, First Minister Nicola Sturgeon has said in the run-up to the COP26 climate summit in Glasgow.
The co-operation agreement signed by the Scottish Government and the Scottish Green Party earlier this year set out the position that countries around the world, including the UK, cannot continue with unlimited recovery of hydrocarbons if the aims of the Paris Agreement are to be met.
In a speech at Strathclyde University yesterday, Ms Sturgeon set out plans for an analysis of Scotland's energy needs to be undertaken taken to determine how the energy sector can help deliver our contribution to the Paris targets.
"We must accept that unlimited recovery of hydrocarbons is not consistent with meeting the aims of the Paris Agreement," the first minister said.
"The transition to net zero can and will bring many opportunities for economic and environmental progress. Our commitment to supporting a Just Transition for Scotland, and for the oil and gas sector, will ensure that we assist the workforce to capture those future opportunities.
"In Scotland, our just transition will put fairness for workers and communities front and centre. That focus on justice and fairness will be central to Scotland's approach to COP26."
Patrick Harvie, Green minister for zero carbon housing, said: "Global inaction on the climate emergency must not be allowed to continue. Even though the most optimistic outcome of COP26 would mean actions are being taken which could, if not should, have been taken years ago, we can still limit the harm of our past and present environmental destruction if we commit ourselves to immediate action on the scale that's needed.
"The Scottish Government recognises that unlimited fossil fuel extraction, or 'maximum economic recovery', is incompatible with climate action.
"Scotland, and the world, can have a sustainable future and a fairer more equal basis for shared prosperity, but only if we leave the economy of the past behind us, and build a greener economy."