Tenants move into council homes in West Lothian
---

---
Work has been completed on brand new council homes in Armadale.
The development at St Anthony's View is part of West Lothian Council's new-build housing programme.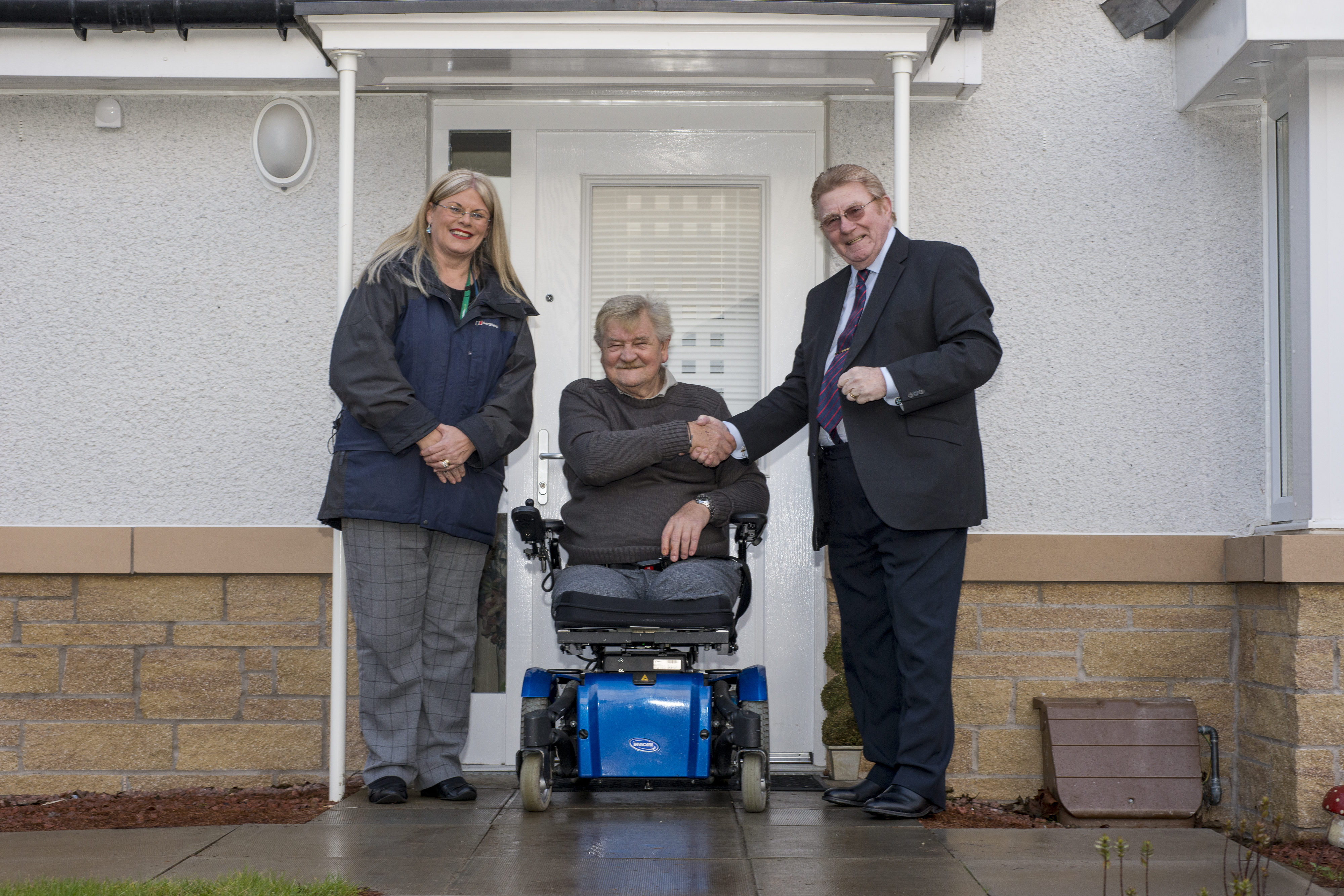 Since 2012, the local authority has delivered 1,631 properties as part of its New Housing Programme which will see 3,000 houses delivered by 2022 making it one of the most ambitious projects of its kind in Scotland.
St Anthony's View is a 22-house development consisting of; four, one bed cottage flats; four, two bed cottage flats; two, one bed wheelchair bungalows; four, two bed wheelchair bungalows; one, three bed wheelchair bungalow; four, two bed semi-detached houses; two, three bed semi-detached houses and one, four bed detached home.
Executive councillor for services for the community, George Paul, visited the site with West Lothian Council housing officer, Carolann Black, and met tenants Douglas and Jane Paterson who are "delighted with their fantastic home".
Councillor George Paul said: "These new homes will enhance the communities around them and it was a pleasure to meet Mr and Mrs Paterson today at their lovely new home.
"West Lothian Council is as committed as ever in delivering affordable homes for the people of West Lothian and these new homes here in Armadale are just a small part of the council's vast housing programme which remains one of the most ambitious council housing projects in the country."