Thenue Housing delivers £9.3m housing boost for Glasgow's east end
---

---
Thenue Housing has delivered a £9.3 million housing boost for Glasgow's east end.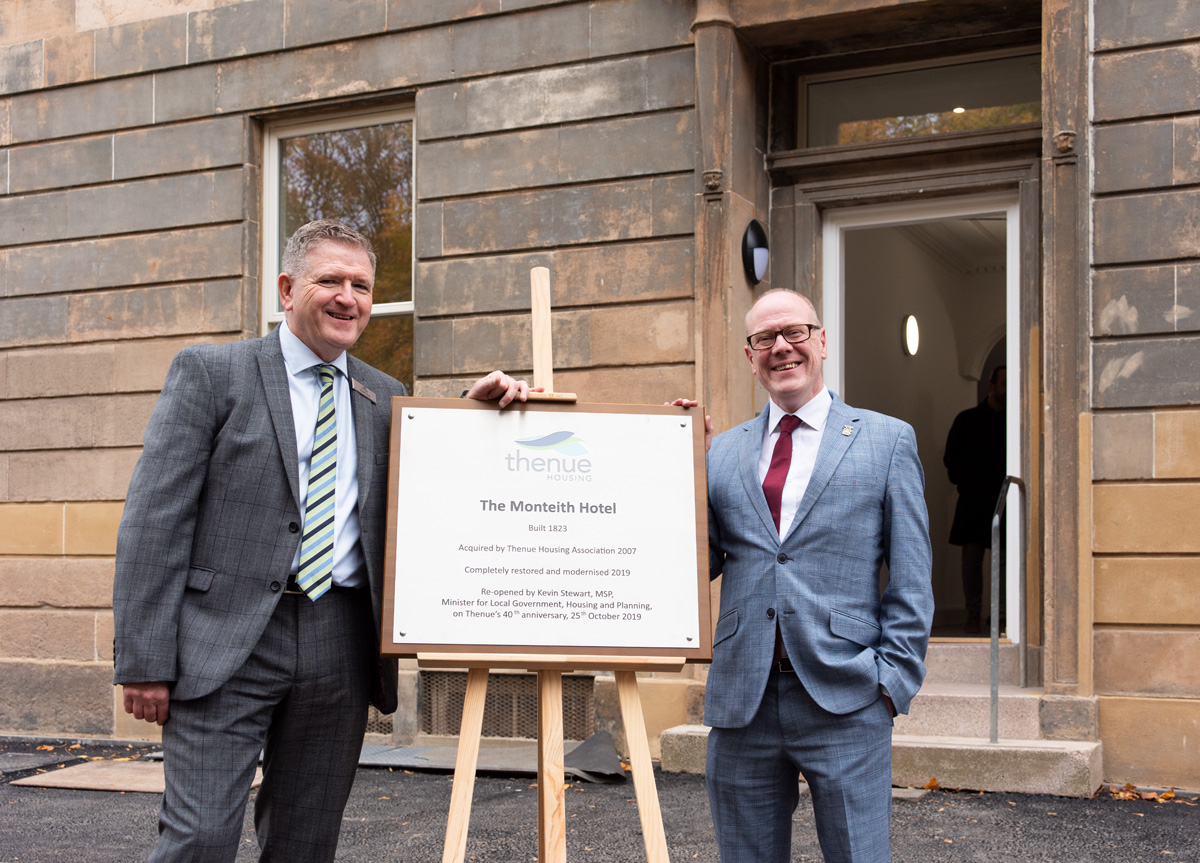 On the same day that Thenue celebrated its first 40 years, the housing association unveiled the landmark development of 49 energy-efficient homes close to Glasgow Green.
A centrepiece of the development has been the restoration of the "listed" and iconic former Monteith Hotel – once an impressive city mansion built in 1823.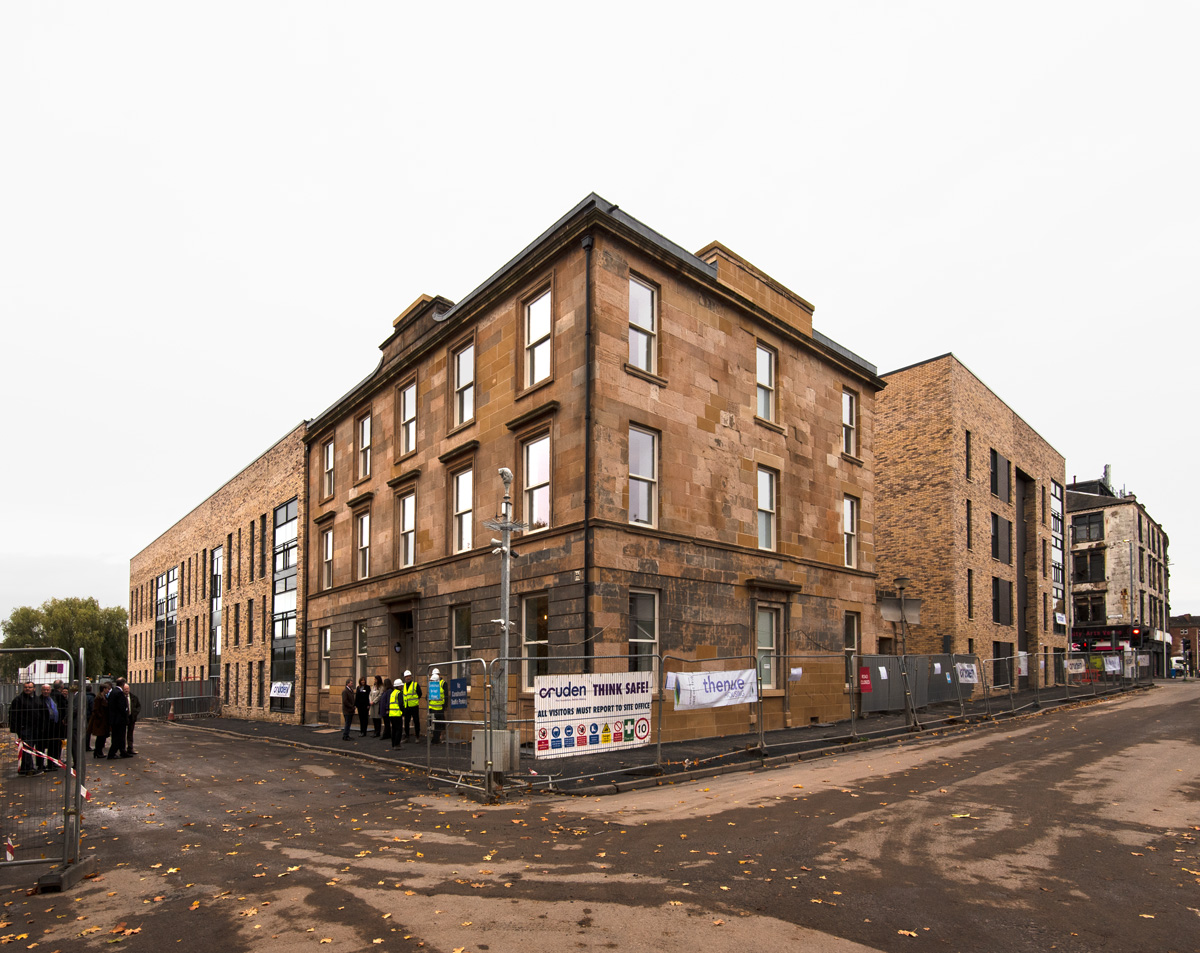 The project was made possible with a £6.7 million grant from Glasgow City Council and the Scottish Government's Affordable Housing Supply Programme, as well as more than £2.6 million of Thenue's own finances.
Meanwhile, the new homes got the ministerial seal of approval when Kevin Stewart MSP, minister for local government, housing and planning, visited and formally opened the development.
Mr Stewart said: "This fantastic new development will provide high quality, energy-efficient homes. It will also contribute to a diverse, vibrant and sustainable community in Glasgow's east end.
"We want everyone to have access to a safe, warm place to live. That's why I'm pleased projects like these are keeping us on track to deliver our target of 50,000 affordable homes by 2021, backed by record investment of £3.3 billion."
Thenue said the new affordable homes were the "ideal birthday present" for tenants - 40 years on from the housing association's founding on 25 October 1979.
Charles Turner, Thenue chief executive, said: "What could be a better birthday present that giving one of our communities
new housing? It perfectly defines what Thenue is all about – and that's supporting our communities and delivering on our promise to build new homes."
The former Monteith hotel forms a key part of the development and also involves a new, impressive building which transforms part of London Road.
Six of the new flats are in the restored Monteith building while 12 of the 49 properties are designed for the elderly. Tenants will start moving in next month.
He added: "We are very pleased that something which has been in the pipeline for some time has now become a reality. We remain very grateful to the Scottish Government and Glasgow City Council for helping to fund this development -without whom it would not have been possible."
Derek Quinn, chair of Thenue Housing, said: "Building homes for our communities is an essential part of our work. This latest development creates a totally new building and at the same time we have preserved part of Glasgow's built heritage. It is wonderful that a building with such a rich historical connection to the city is being given a new lease of life."
Allan Callaghan, managing director of the developer Cruden Building, added: "We have worked in partnership with Thenue Housing to build new homes and restore the former Monteith Hotel. The development of high quality, energy-efficient flats at London Road and Monteith Row benefit from overlooking Glasgow Green, and provide much needed affordable housing in Glasgow's east end."
Thenue Housing is continuing to build homes for rent in other locations with work about to begin on sites in Calton and Bridgeton.