Thenue's long-serving head of property services to leave after 28 years
---

---
One of Thenue Housing's longest-serving members of staff is to retire.ousing's longes-serving members of staff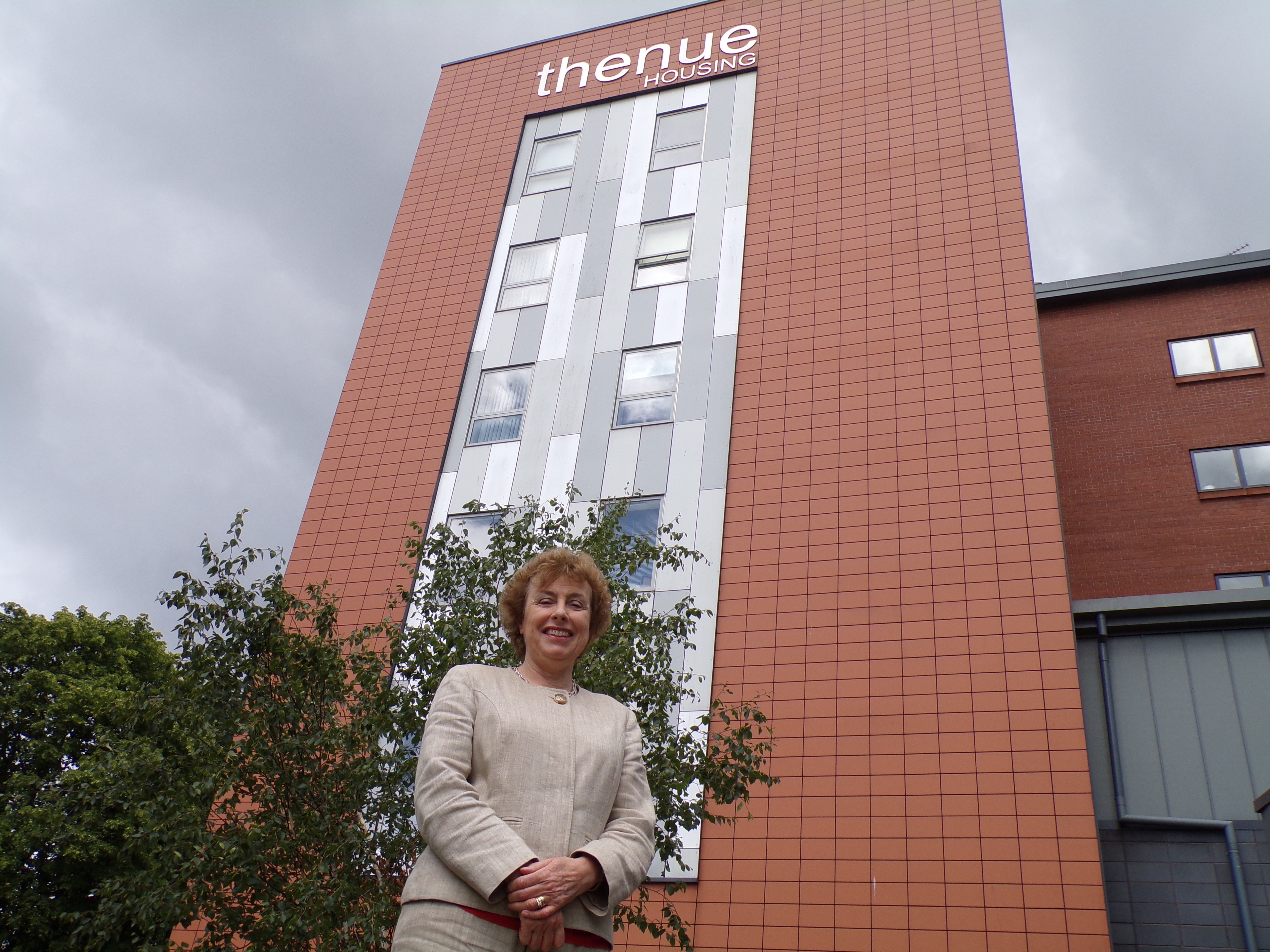 Head of property services Beth Reilly will leave the organisation towards the end of the summer completing nearly three decades of service.
Charles Turner, chief executive of Thenue, paid tribute to Beth saying: "Beth has made a huge contribution to Thenue over nearly three decades and we remain extremely grateful for her commitment, skill and contribution to our work.
"Like so many housing professionals who have devoted much of their working lives to the housing association movement, Beth personifies the values of community-based housing and the real difference it makes to people's lives.
"We are sorry to see Beth go but wish her a long and happy retirement. Thenue remains very grateful for all that Beth has done over so many years."
For Beth the story of her career in housing has its roots in Springburn after moving to a tenement flat there with her husband having previously lived in Edinburgh.
At the time a plan was afoot to bulldoze the tenements on the opposite side of their street and being involved in the local residents' association at the time they decided to look into setting up a housing association to save them.
Mansel St Monance Housing Association – named after the two streets and covering 11 tenement closes – was duly set up and the buildings were saved – reflecting the true impact of people power which in so many cases defines the housing association movement.
After moving away to Coatbridge, Beth returned to Springburn to work for the now re-named Springburn and Possilpark Association working with local people to improve their homes and protect their community.
It was the ideal opportunity for someone who helped set up a housing association - and in many respects the journey had come full circle with Beth back in housing.
Joining Thenue in 1991, Beth's original role was development co-ordinator.
Beth said: "I have thoroughly enjoyed my time at Thenue but like so many people looking back on their career it seems to have gone by in a flash.
"Making the decision to retire is ever easy because you adjust to a new way of life and you undoubtedly miss your colleagues. But on a positive note it is the start of a new chapter in your life.
"Having worked in housing for so many years, I feel very grateful that, like so many others, we have been able to deliver new housing and improve existing ones. Giving people good housing and working to regenerate communities have been the most rewarding aspects of my working life."