North Lanarkshire town centre housing projects move forward
---

---
North Lanarkshire Council has marked progress on town centre housing projects in Airdrie and Coatbridge.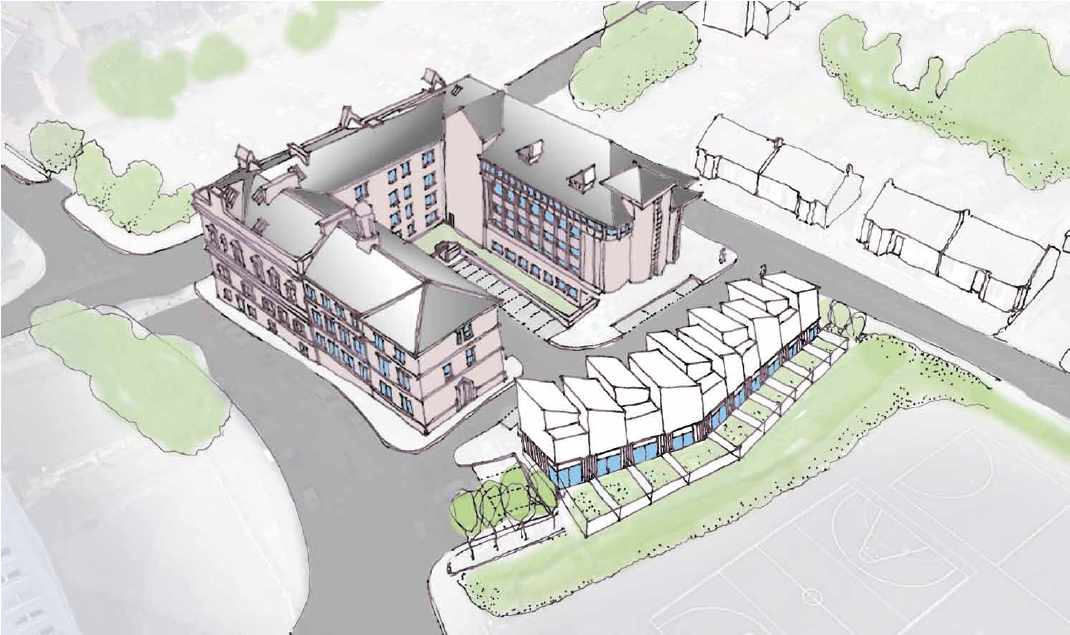 Demolition plans for the Orrs building in Airdrie are now in place with construction beginning this spring, and the council's housing and regeneration committee approved a contract for detailed design development work at the former Municipal Buildings in Coatbridge.
The Orrs building is one of the most prominent locations in Airdrie town centre, and its demolition will make way for a mixed development of new housing and commercial units, breathing life into the South Bridge Street site.
The council has committed to buying 20 new homes from developer Wilson Developments Limited, as part of the council's new housing supply programme. Work on this site is expected to be completed by summer 2022.
North Lanarkshire Council's housing and regeneration committee agreed to award a contract for the detailed design development work at the former Municipal Buildings.
The award of this contract will see detailed design proposals progressed for the conversion of this listed building to deliver around 49 hew homes (including some new build).
This development has also seen agreement that the former burgh chamber, committee room and associated offices will be retained and converted for touch down and office space for council employees and linked to the adjacent school hub.
Pamela Humphries, head of planning and regeneration, said: "This is really positive news for the towns of Airdrie and Coatbridge and marks progress in two of our town centre housing projects. In addition to providing more new, affordable, modern homes, we aim to realise our vision of regenerating our town centres and repositioning these as mixed-use spaces, promoting town centre living with access to local services in the heart of our towns and communities.
"Our developments also represent a boost to the local economy by providing jobs and community benefits, including work placements and funding of community projects.
"I'm sure this exciting news will be welcomed by local residents as these developments move forward to reshape our towns into vibrant places for people to live, learn, work, invest and visit."