Understanding the probate/executry process and why auction works
---

---
FRIENDLY, PRACTICAL AND PROFESSIONAL ADVICE COVERING ALL ASPECTS OF RESIDENTIAL AND COMMERCIAL PROPERTY MATTERS, FOLLOWING BEREAVEMENT.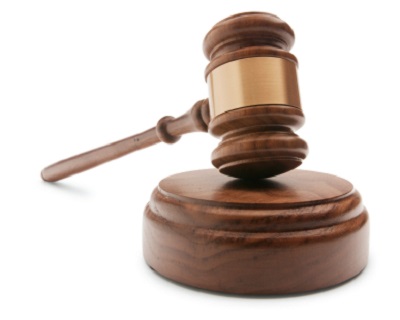 Town & Country Property Auctions probate service is designed to sensitively support our clients through the legal and practical matters after bereavement. We can help alleviate the stress associated with settling affairs of the estate and assist with the distribution of the financial provisions to the beneficiaries. Valuation advice through to sale of the property, property clearance and immediate repairs.
Handling the estate of a loved one who has passed away is often a sensitive issue at a difficult time. Ensuring the disposal of any assets is as simple and pain-free as possible can make all the difference. We often sell property of those that have passed away on behalf of their family at our auctions. Here are some popular questions answered.
What does probate mean?
Probate is the term used to describe the legal process of proving and registering the last Will of someone who has died. This is often done by a family member, friend or partner. A 'certificate of confirmation' must be obtained before any assets, including property, can be distributed in accordance with the Will, or if there is no Will the Laws of Intestate Succession. The executor of the estate will administer the estate and handle the disposal of their assets and debts.
Where do I start and who is the executor of the estate?
Before this probate process can begin and a certificate of confirmation obtained, the executor of the estate will need to be determined and confirmation application lodged with the local Sheriff Court. An executor of the estate is traditionally named in a Will and is often a family member; on occasion, a solicitor may be named as a co-executor. In instances where there is no Will, the next of kin will need to petition the local Sheriff Court to be appointed executor.
How long does it take?
Typically, it takes between two and 12 weeks to receive a certificate of confirmation, but it can take longer. Only when the certificate of confirmation is received can a property be sold or transferred to a beneficiary. However, a property can be marketed for sale during this time with a delayed completion.

What happens if not all beneficiaries agree on what to do with the property?
When there is more than one beneficiary involved, conflicting views can sometimes arise when handling or selling a probate property. While the views of all beneficiaries may be considered, it is the responsibility of the executor to administer the estate in accordance with the law. Disputes may have to be resolved in court.
Selling an estate at auction
Probate properties are particularly well-suited for sale by auction. Generally, people want to sell the property as quickly and efficiently as possible. Selling at auction not only facilitates a quick sale, meaning beneficiaries can receive their share of the estate quickly, but it also supplies the best price upon conclusion of an extensive marketing campaign.
Probate properties are also often in need of refurbishment and modernisation. Fixer-uppers always do well at auction, often selling above guide price to buyers looking for opportunities for renovation projects. Furthermore, probate properties are very often fresh to the market, which increases their appeal.
Executors regularly use public auction for the increased transparency and fairness they offer. The transparent way in which a property is marketed and sold ensures that the executor cannot be accused of any foul-play, such as under-selling.
Should you have a property to be appraised for auction we would be happy to supply our recommendations and advice on saleability.
If you are interested in either buying or selling through auction, then Town & Country Property Auctions can help. Please contact a member of our professional auction team for your free auction market appraisal today on 0141 348 7590 or email us at scotland@townandcountrypropertyauctions.co.uk. You can also find out more from our website at www.townandcountrypropertyauctions.co.uk.