Union to campaign amid staff pay dispute at Link
---
---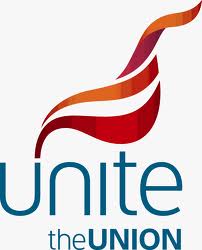 The Unite union is running a fair pay campaign over the next six weeks at Link Group in response to an ongoing pay dispute.
Unite said a majority of its members, who include plumbers, joiners, electricians, labourers, cleaners, welfare rights officers, benefit advisors and assistants, and housing officers and advisors, previously rejected a 1% increase offer that was subsequently "imposed upon the workforce".
According to the union, some workers who also rent their accommodation from their employer are struggling to pay household bills after Link Housing increased its rent fee by 2.5%.
Speaking on the launch of the #FairPay4Link campaign, Carrie Binnie, Unite industrial officer, said: "Most members we represent were categorised as key workers during the pandemic, and they have worked diligently and professionally throughout providing essential services for tenants. Yet, their reward is a below inflation pay increase which amounts to nothing. It's actually worse than nothing, it's a pay cut when you take into consideration the cost of living and many workers are also tenants of the Link Group who have raised rental fees by 2.5%.
"Unite has launched our Fair Pay campaign at Link because our members and the entire workforce are financially struggling to make ends meet. It's important to remember that while the Link Group prides itself on being socially responsible it should also extend that responsibility to its workers and give them a fair pay deal."
A Link spokesperson told Scottish Housing News: "We have been in negotiation with representatives from Unite since December 2020 in relation to the annual Link staff pay increase.
"It is disappointing we have been unable to reach a consensus but we shall continue to communicate with union representatives on the matter.
"As always, staff wellbeing is a priority for Link alongside the provision of affordable housing and excellent support services to people and families across Scotland."