Volunteers take a bow at Thenue event
---

---
Volunteers who serve their communities were praised this week by Thenue Housing.
A celebration event was held to record the Association's appreciation for the work individuals have done by being involved in its highly-successful volunteering programme.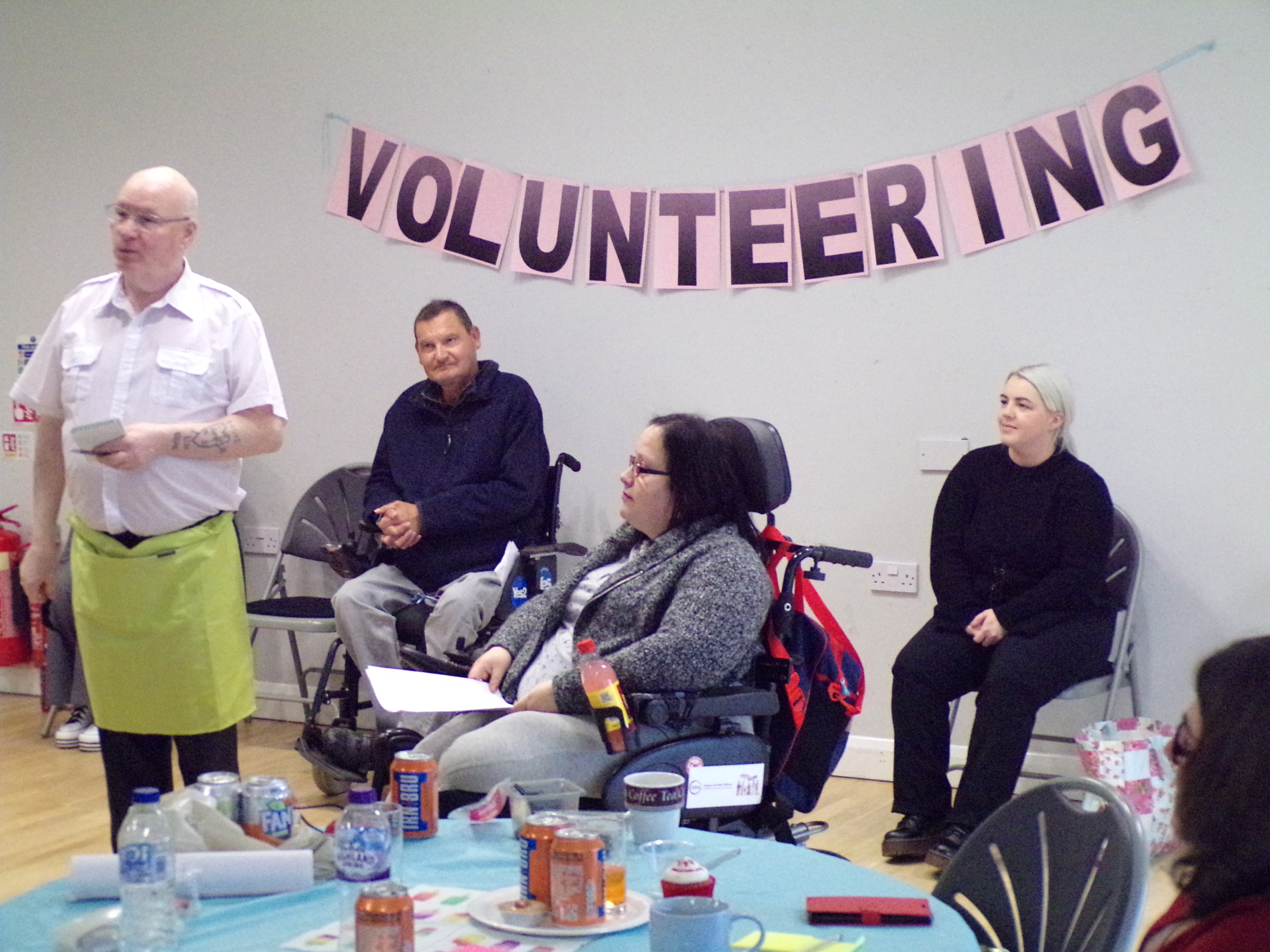 Thenue launched this programme some time ago to assist communities and provide purpose and fulfilment for those taking part.
Volunteers have contributed in a variety of ways including:
Working with an acclaimed drama group
Gardening at a community garden to ensure it is used more fully by local residents
Taking part in creative writing workshops with the volunteers' work being showcased at Glasgow's Tron Theatre
Working closely with Glasgow's Women's Library based in Bridgeton in the city's east end
Undertaking litter picks in the local communities to keep communities looking clean and tidy
Ruth Adam, community regeneration manager at Thenue, said: "Thenue recognises the importance of volunteering and the impact it has on people's lives. We are delighted to be celebrating this."
At the event - held at the Calton Heritage and Learning Centre, and to mark Thenue's 40th anniversary this year - the Association asked those attending to give 40 ideas or comments on why they feel volunteering has been worthwhile.
Comments made by volunteers included: "It has had a positive impact on my life – I am so grateful" and "volunteering has been so important for me to make a difference in my community".
These comments will now be used to inform and guide future plans by Thenue to help shape its regeneration activities.
Those attending the celebration event were treated to a volunteers' drama group performance – and they entertained the audience with their sharp and witty observations on Glaswegian life.
The scripts for this performance were crafted by witserface - the Glasgow-based creative comedy production company which "provides opportunities for funny women to thrive".
Thenue's former volunteering co-ordinator Margaret Anne Gachagan said: "Our volunteering programme has shown that people want to give their time and talents to support others which fits well with the admirable values of the housing association movement. We want our volunteers to feel they are making a difference and our celebration event gave them a voice to tell us what types of projects are needed to engage more people."