Williamsburgh Housing Association appoints a new finance and IT manager
---

---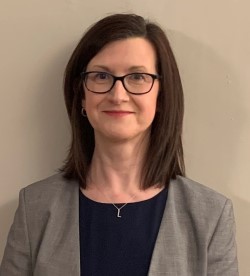 Williamsburgh Housing Association has appointed Lynne Ramsay as its new finance & information technology manager.
Ms Ramsay joins the Paisley-based association following the appointment last year, of Joe McBride as chief executive officer.
Ms Ramsay is a member of the Chartered Institute of Management Accountants and leaves behind her previous post as finance manager at Linstone Housing Association having also worked in a number of senior finance roles within the private sector throughout her career.
Commenting on her appointment, Ms Ramsay said: "I am delighted to be appointed to the role of Finance & Information Technology Manager. Williamsburgh is a well regarded housing association with a great performance history and I look forward to this new chapter in my career and can't wait to get started to build on the great work carried out by Joe and the team."
Joe McBride, chief executive, added: "The recruitment process attracted a strong response from an impressive range of candidates and we are absolutely delighted that Lynne has accepted our offer to join us at Williamsburgh.
"Lynne brings with her a wealth of experience and a track record of achievement over many years and we look forward to having her as an integral part of our senior management team."
Ms Ramsay will take up her appointment with Williamsburgh on 10th March.