Ypeople CEO announces retirement
---

---
Joe Connolly has announced that he will retire at CEO of Ypeople at the end of 2019.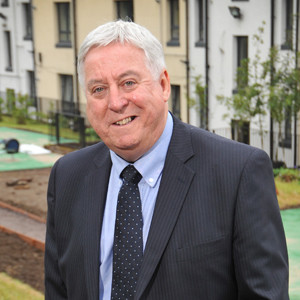 Mr Connolly has held the role of CEO at the Scottish charity for 12 years.
Ypeople provides support to vulnerable people across Scotland, including homeless and young people. It delivers a range of support including mentoring, housing advice, services for people whose lives have been affected by homelessness, throughcare services, counselling and after school care to vulnerable individuals across Scotland and currently operates services in Edinburgh, Glasgow, East Dunbartonshire, North and South Lanarkshire, Orkney, Fife and Highland.
Mr Connolly will retire in December, bringing to an end a career of over 40 years in social work and social care, which has included a variety of roles with Strathclyde Regional Council and NHC (now known as Action for Children). One of his significant past achievements was setting up the first alternative to custody project in Scotland for 16–25-year-olds covering the whole of Renfrewshire.
Joe said: "In my time at Ypeople, the organisation has experienced significant change which has led to it becoming one of the leading social care charities in Scotland. It has been a privilege and a pleasure to have led Ypeople during this period and to have worked with so many wonderful people. The commitment and quality of our staff is key to the success of our work which is ultimately about helping to make life better for the people who use our services. I'm extremely proud that the high standard of those services was recognised recently with the Good Practice Award from Quality Scotland and the EFQM Award of Recognised for Excellence 5 Star."
The recruitment process to recruit a new CEO has already begun and an announcement will be made in the coming months.
The charity dates back to 1824 with the founding of Glasgow Young Men's society for religious improvement. It became a YMCA in 1848, known as YMCA Glasgow, the forerunner of the YMCA movement. Last month, Ypeople announced its disaffiliation from the wider YMCA movement.