Ypeople walks the West Highland Way
---

---
Last month staff and young people from Ypeople set out to walk the West Highland Way.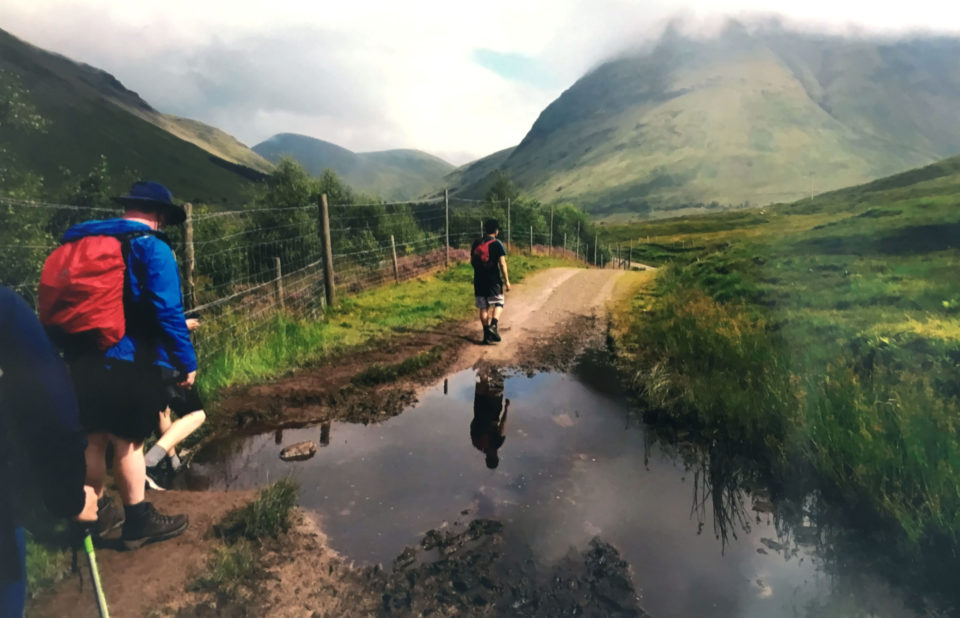 The group of walkers from the charity's Branston Court supported accommodation in Glasgow and Quarriers James Shields project set out on six days of walking in unpredictable Scottish weather but undeniably beautiful landscapes.
The West Highland Way is 96 miles in total, starting in Milngavie just outside Glasgow and ending at Fort William. Renowned for its challenges the team knew this would be a life-changing experience, and they were right.
After 16 weeks in training to prepare for the walk, the group set out as prepared and kitted out as possible, but from day one they were met with the challenges of nature. With rain and hail so heavy that bridges washed away, tracks and slopes turned into mudslides and constant attacks from midgeys.
Ypeople said that when the walkers tell the story of all these hard walking days, they have smiles on their faces. What they remember more than the rain or the long days walking (eight hours and more) is the camaraderie between the group as well as their fellow walkers.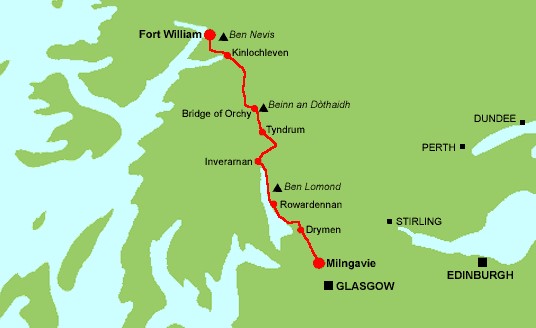 The walkers said "we were all in it together, we were all helping each other" with friends of friends offering boat rides when walking got too treacherous, bothy's with honesty boxes provided by locals, a German couple helping to create a human chain to get people across a river, and walkers from all over Europe sharing their kit, as well as their moral support.
One of the best examples of this came from Branston Court support worker William, who told Ypeople about a particularly hard day where he was struggling to keep up with the main group.
Walking alone and feeling disheartened, he realised he wasn't sure which direction he should be taking. Growing concerned he headed to the nearest crossroad where there was a farmhouse he could ask for directions. As he got closer to the house he realised there was someone standing at the corner waiting. It was one of the young boys in the group, he had walked back just to find William – "No one gets left behind, that's what you taught me in Branston" he said. They finished the rest of the walk to Tyndrum together.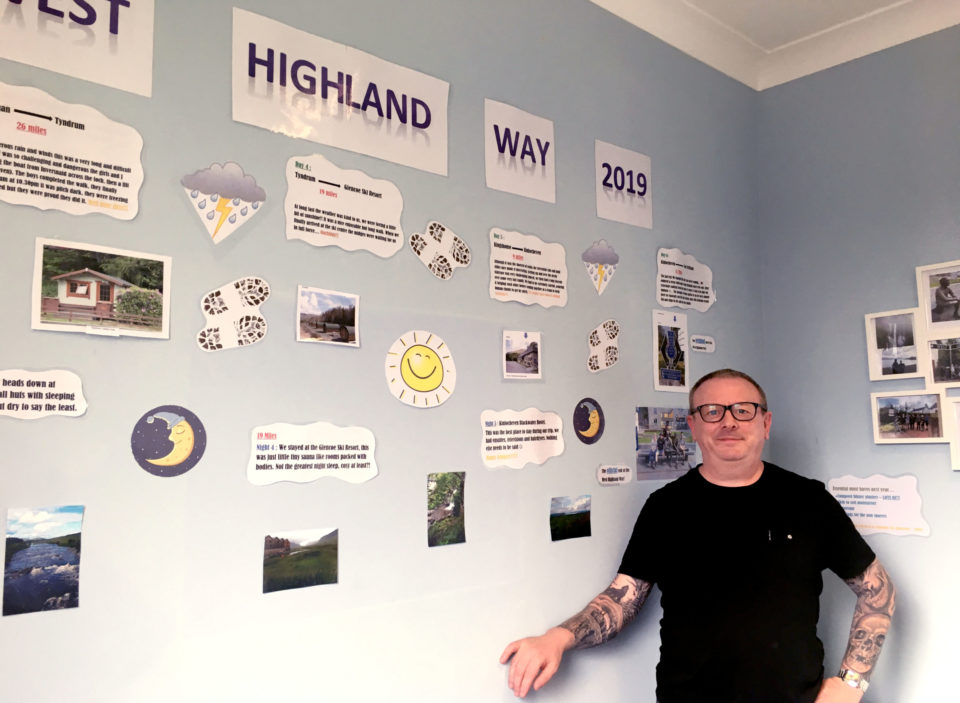 Walking the West Highland way was not easy, but it was an incredible experience that will stay with everyone involved.
Now, on reflection, there is laughter about blisters and soaked through t-shirts, and fond recollections of the best steak pie supper ever eaten, courtesy of the chippy in Kinlochleven.
It's all been part of the once in a lifetime experience they shared together. We hope to continue offering this experience year after year, showing the young people we support what they are capable of, and that "if you can do this you can do anything".