Governance Masterclass – the road to good governance
---

---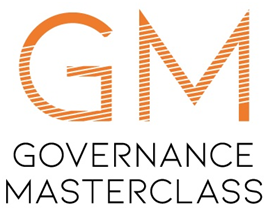 SHARE has developed a Governance Masterclass that will give Committee/Board members the opportunity to delve into the Regulatory Framework and the governance landscape in a level of detail that has not previously been explored in their Committee/Board programmes.
As the pressure mounts on organisations to ensure and maintain good governance, this programme will make sure that Committee/Board members are confident in their knowledge and capable of navigating this challenging environment, growing strong and robust governance cultures in our organisations.
The Governance Masterclass consists of four evening sessions, delivered at SHARE offices from 5.30pm – 7.30pm. Governance Masterclass can also be delivered in-house.
Sessions can also be undertaken individually but to gain the maximum benefit SHARE advise undertaking the full programme.
The information you require: ARC and financial returns – 30 January 2020
The second session in this programme will look at the information that the SHR requires from organisations to ensure they are well-governed and meeting regulatory requirements; such as the ARC and financial returns. The session will also look at what other information that Committee/Board members require in order to assure themselves that they are meeting governance requirements.
Meeting the Regulatory Standards – 11 February 2020
This session focuses on the Regulatory Framework, looking at each of the standards and what organisations need to do to comply with them. It will consider the role of Committee/Board members; what information they should expect from their senior staff; what questions they should be asking and what assurance they should be looking for that the organisation is complying with the Standards or what action is being taken to ensure compliance.
Ensuring you're equipped – 27 February 2020
The final session in this series will consider all the other aspects of governance that need to be in place to ensure a strong culture of compliance including the constitutional requirements of your organisation; complaints handling; standing orders; papers and reports; benchmarking and audit.
You can find out more and book your place/s HERE
---

---