JUST LAUNCHED - CIH Level 3 in Housing Maintenance and Asset Management
---

---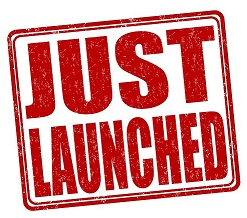 Delegates can now achieve CIH Level 3 in Housing Maintenance and Asset Management by studying through SHARE.
Some time ago we asked you what you wanted to see SHARE deliver in the future so we are excited to be able to offer you one of those qualifications with more on the way…….
This qualification is aimed staff who have experience working in the housing sector and wish to build upon their knowledge of the maintenance function. It is expected that the majority of those taking part will be from a maintenance role but this course is also open to those in other roles providing they have relevant experience.
The aim is to provide delegates with the necessary knowledge and understanding to enable them to support a housing maintenance function at an operational level.
Delegates will be required to successfully complete all four units which are:
Professional practice skills for housing
Housing construction and maintenance
Managing empty properties
Health and safety awareness for housing management and maintenance
The course will be delivered at Saracen House over 4 full days and will be assessed by coursework relating to each unit.
This course offers delegates another approach to learning about a maintenance function beyond the very successful and highly subscribed City & Guilds accredited programme, Understanding Building and Managing Repairs.
Olwyn Gaffney, SHARE's learning and development manager says "We knew there was a gap in our calendar of training for a CIH qualification aimed at maintenance staff in the sector and we are delighted to now be able to provide this.
We try our best to respond to requests of our members and other customers and this is a qualification they told us they wanted."
You can find out more about this course at www.share.org.uk or by speaking to one of our learning and development team – Julie-Ann, Debra or Olwyn on 0141 370 1377.
---

---