Board Members
---

---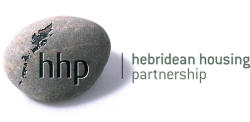 Do you have an interest in Housing and helping to shape the direction of Social Housing provision in the Outer Hebrides? Do you want to make a difference?
Are you a Passionate and Committed Volunteer? Living in or with links to our Communities?
We are looking for people to join as Members of HHP and are particularly interested to hear from Tenants who may wish to become serving Board Members.
Hebridean Housing Partnership is a not-for-profit housing association registered with the Scottish Housing Regulator; we manage over 2200 rentable properties across the Outer Hebrides, from the Butt of Ness to the Isle of Barra. We are governed by a Board made up of up to 15 volunteers, who set the overall strategic direction for the Partnership.
The Role of a Board Member is to:
contribute to and positively promote the Partnership's vision, mission and values through the management control, accountability and good conduct of the Partnership and of the Board;
provide, in conjunction with other Board Members and the Executive Team, strategic leadership to the Partnership;
share responsibility for Board decisions and act only in the best interests of the Partnership; and
take responsibility as a lead member for a Working Group or area of work/service allocated to them, to lead and promote issues within their area of responsibility, inviting, encouraging and inspiring excellence and acting as a catalyst for their area of responsibility.
As a key organisation in the Outer Hebrides, we want to have a positive impact on our communities and we believe the best way to achieve this is to look after our tenants and our properties within the resources available to us making sure the service can be delivered over the long term. Can you help us fulfil that aim?
For further details or an informal discussion, please contact Iona France, Governance Officer on 0300 123 0773 or by emailing governance@hebrideanhousing.co.uk
---

---