Chair
---

---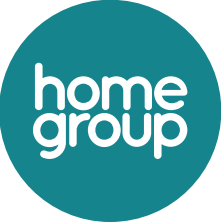 Chair of Home Group in Scotland
(1–2 days per month)
Application closing deadline – Thursday 29th July 2021
A bit about us:
Everyone has the right to a home and we're helping thousands of people find the home that's right for them - whether that's renting from us, buying one of our new homes or living in one of our integrated health, housing and social care services.
Home Group in Scotland is part of the Home Group family; a social enterprise and charity which manages around 5,000 homes in Scotland.
Our Scotland board is responsible for ensuring the delivery of high-quality products and services for our customers and compliance with our legal and regulatory obligations.
A bit about the role:
This is a unique and exciting opportunity to lead the Home Group in Scotland board; working closely with fellow board members, to contribute strategic leadership and direction, to monitor and review our progress and performance aligned with Home Group's strategy, vision and business plan.
Our new Chair will play a critical role in ensuring that Home Group in Scotland is best in class, will drive business improvement across all our activities, contribute to our growth and impact on the range of services we currently deliver to our customers.
Who we're looking for:
Strong connections across Scottish public affairs and the Scottish business scene with an ability to promote Home Group in Scotland at all levels, including the Scottish Government, business and the public sector will be desirable.
The Chair of Home Group in Scotland board is also a key member of the main Home Group board and previous non-executive experience is therefore highly desirable.
Ideally, you'll be based in Scotland, a professional, strategic thinker and from a background working for or with Registered Social Landlords and with experience in one or more of the following areas:
Financial management
Corporate governance
Digital inclusion/transformation
Rewarding you:
If you share our passion for excellence, have the skills and experience, we'd love to hear from you. Salary will be £11,700 per annum.
Interested?
For further information or to apply, visit www.odgers.com/83032
Application closing deadline – Thursday 29th July 2021
---

---