Chief Executive
---
---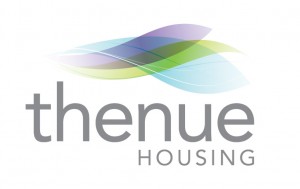 Chief Executive, Glasgow
Location: Glasgow
Salary: £80,137 to £82,908
Our Chief Executive is planning to retire, and we are looking for a new Chief Executive who can lead Thenue and our staff by bringing their own experience and knowledge to drive Thenue to be regarded as one of the best housing associations delivering excellent services for our tenants and a great place to work.
We are looking for someone who can build on the success of our current Chief Executive and has the energy and enthusiasm to take on the challenges facing social housing and our tenants over the next few years. Thenue has an impressive legacy including the delivery of excellent services for our tenants and communities, investment, and new build with high tenant satisfaction levels. However, there are many challenges facing our tenants and social housing over the next decade and we need someone who has the skills, experience of working at a senior level with the aptitude and vision to drive the change required to ensure that we are proactive in meeting the regulatory, environmental and compliance requirements while keeping our rents affordable for our tenants.
If you think that you have an excellent understanding of social housing, the sector challenges and drivers over the next few years and a proven track record of achievement in a senior executive position within a successful, customer-focused, regulated organisation we would like to hear from you. Candidates will also be financially astute and be able to evidence strong strategic and operational leadership experience. The successful candidate will be expected to lead and empower our staff to achieve our vision and have a strong passion for improving our service and the lives of customers and communities.
Thenue is a fantastic place to work consisting of a great team with a strong board. Full details including job pack with job description and person specification can be located here.
We are keen to have a conversation with you and answer any questions you may have – you can reach our retained recruitment partner Sarah Gracie at Eden Scott on 07999 421314 or email sarah.gracie@edenscott.com
Process
Provided below note of the critical dates which will help you plan your diary.
Closing date: Monday 6th December 2021, 12:00 noon
OPQ & Virtual Presentation: Submitted by Tuesday 14th December 2021
Panel interviews: Wednesday 22nd December 2021
Please note that you will receive an acknowledgement of your application within 48hours - if you do not receive this please contact Louise Moncrieff on louise.moncrieff@edenscott.com
---
---